Vandome Close Public consultation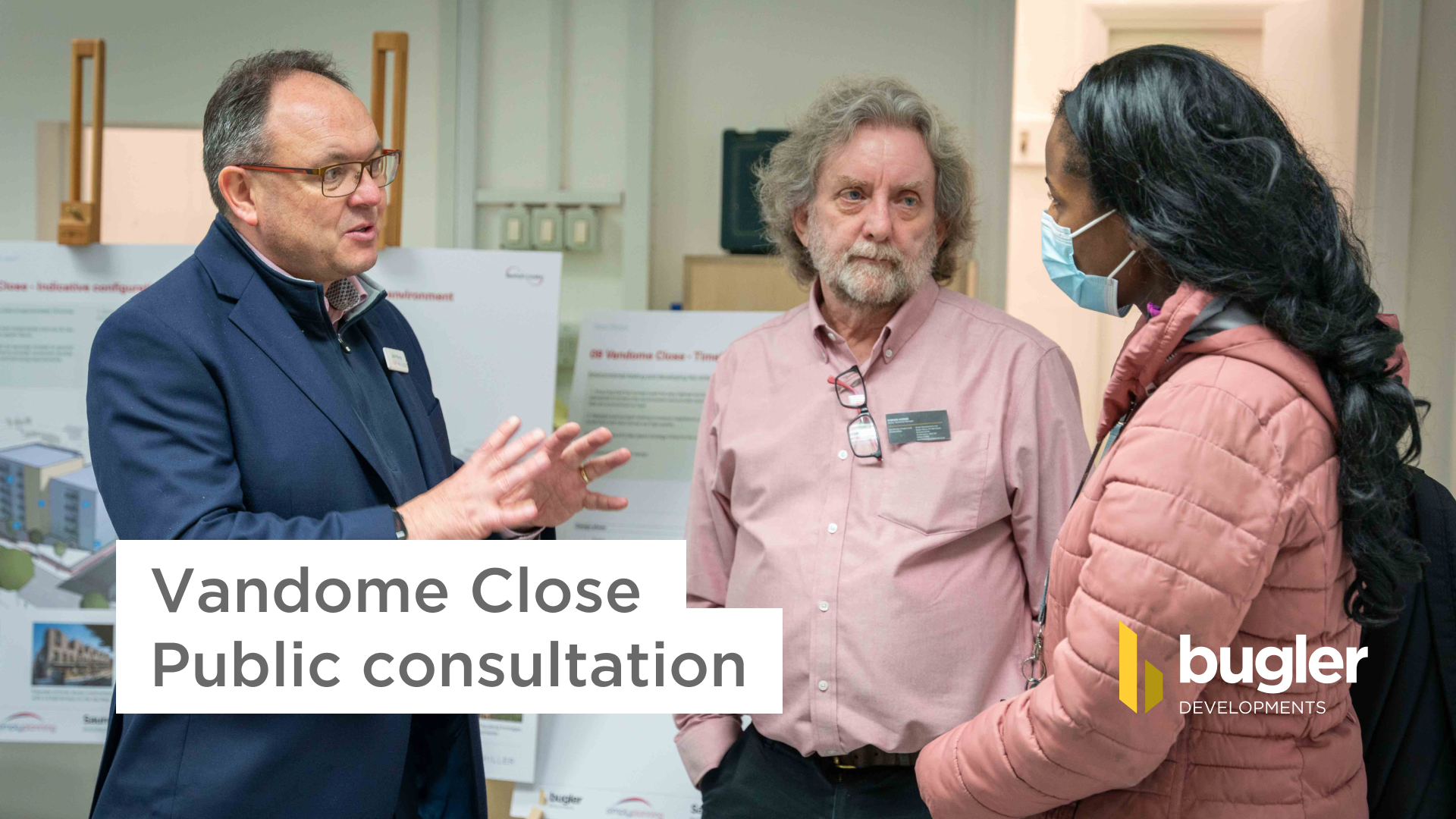 On Saturday, 12th and Wednesday, 16th March, representatives from Bugler Developments attended the public consultation on the upcoming project at Vandome Close, in Newham.
James Chell, Land Director and Kieran Hodge, Senior Technical Manager were in attendance at the consultations.
These were valuable sessions with the local public, who could drop in and see the plans for Vandome Close, in addition to finding out more about our role as the appointed contractor by the client, the London Borough of Newham.
Our team happily answered questions on topics around the build, explaining the next steps of the process and what was ahead of us.
Bugler Developments would like to thank all who attended the consultations.
Elsewhere in the borough, Bugler Developments recently completed The Didsbury, a 148 apartment build, 71 of which were provided at London Affordable rents. 
We are also on site at Plashet Road, where we are building a Passivhaus development which will include 65 apartments for affordable rent. Additionally, we are delighted to have signed a build contract on Burgoyne Depot – with both developments being built for the London Borough of Newham.