We are a family owned multi-disciplinary construction and property development business with an enviable track record spanning four decades in creating high quality new build homes throughout London and the South East.
The first Bugler Group Company, Bugler Developments was founded by Tom Bugler in 1982 to develop homes for private sale. Affordable Housing construction soon became a speciality and in 2001, Bugler Homes was founded to distinguish between our private house building work and Housing Association contracting. A parent company, Bugler Holdings was formed to unite the organisations.
Significant success and growth resulted from the new structure and in 2016 along with an exciting re-brand and the addition of Bugler Land, the Bugler Group was formed.
In 2017, the Group moved into the prestigious offices at 25 High Street in Rickmansworth allowing room for further growth and providing an excellent environment for staff and visitors.
The most recent chapter of the Bugler story is the formation of Bugler Living, which is the Group's response to the buoyant Private Rental market.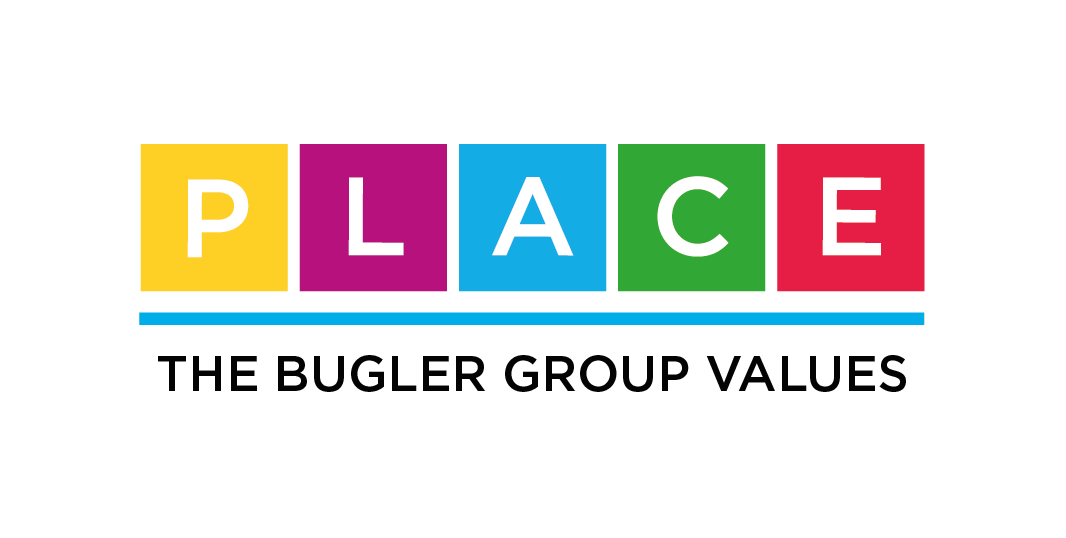 At Bugler, our mission is to build high quality, well-designed homes and continue to be a name trusted by clients and homebuyers alike.
Our values underpin our reputation and enable us to achieve our mission. They govern how we think, operate and behave towards each other, our partners and customers.
They are what makes us proud to be Bugler and ensure we make every new home and community we create a great P L A C E to live.
Partnership
We enjoy excellent working relationships and encourage teamwork at every level.
Lasting Reputation
We are an established safe pair of hands building strong relationships with both new and long-standing clients and customers
Approachable
We are user friendly and always seek to co-operate and solve problems avoiding conflict at every juncture.
Caring
We believe in a caring environment allowing our people to flourish and always look to add value to the communities we serve.
Excellence
We are quality driven and provide the best in everything we do.
Chief Executive Statement
The Audited Accounts have now been finalised across the Group and I am delighted to report that we achieved a very strong set of results for the financial year ending 31st March 2022.
We continued to successfully run all aspects of the business without any borrowing or Third-Party Funding and remained in a very strong financial position with regard to cash-flow and solvency.  We made several key appointments throughout our team that have enabled us to plan for the future growth and success of the Group.
The year saw our turnover increase by 11% to circa £87.5M and our profit levels increased significantly.  Furthermore, we were delighted to secure a number of new opportunities for both trading companies, which we anticipate will lead to a successful set of results in the current and forthcoming financial years.
Our contracting company, Bugler Developments, enjoyed a very good year financially.  We set ourselves an ambitious target in terms of turnover and profitability and despite not quite achieving the projected turnover, the profits for the year were beyond expectations.  More importantly, many new construction projects were secured throughout the year which has provided sufficient workload for this financial year and beyond.
Our development company, Bugler Homes, also enjoyed a good year with the remaining new homes sold at our flagship development in Bagshot, Surrey and planning was also submitted for a residentially led mixed use scheme at Berrylands, Kingston-upon-Thames.  The year also saw us make further progress with our planning applications on other sites we own which, we project, will yield further profits for the current financial year.  During the year, we were delighted to enter into a number of long-term strategic land option projects which we anticipate will secure the future pipeline of work.
Bugler Land continued to support both trading companies on the understanding that all land activity would ultimately be channelled and purchased via Bugler Homes.  That said, land remained a key part of our activity, whether acquiring land for future private development via Homes or by way of introduction to our clients in order to secure build contracts or joint venture opportunities.
Further to our launch of the Bugler Foundation in early 2018, we were able to continue to offer financial support to a number of great causes throughout the year.  As well as sponsoring local community sports clubs such as Harrow Borough FC, Hemel Hempstead Youth FC and Cassiobury Rangers Youth FC we were delighted to offer our financial support to a wide range of charities and causes including; Signpost Counselling,  Watford FC Community Sports and Education Trust, Citizens Advice Watford, The Blue Tangerine Federation, Mission Grove Primary School, Down's Syndrome Association and the Newham Christmas Toy Appeal.  As we have committed to allocate 2% of the Group's annual pre-tax profits to the Foundation, the financial success of the Group in the financial year means we have secured a large pool of additional funds to donate in the current year.
The above summarises what was a great year for the Group, and this has further cemented our strong financial position and enabled us to plan for more sustained growth and success.  We anticipate reporting another great set of results this time next year.
Andy Bugler
January 2023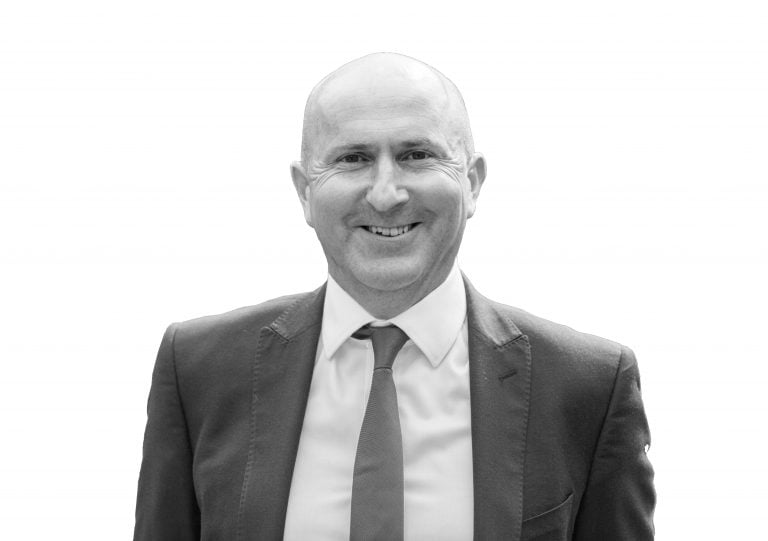 ANDY BUGLER
Group Chief Executive
Andy started work in Construction Management at the age of 16; gaining an HNC in Building Studies. He also qualified as a Property lawyer and successfully practised until 2000 when he chose to combine both his construction and legal skills by joining the Bugler Group. Starting as Construction Director, he was soon promoted to Managing Director of Bugler Developments and also became a Bugler Group director.
As part of the 2016 Group restructure, Andy took on the role of Group Chief Executive where he brings his skills and knowledge to oversee the further success and development of all group companies, alongside continuing in his role of Chief Executive of Bugler Developments.
KIERAN BUGLER
Bugler Homes Chief Executive
Kieran joined Bugler Developments in 1986; fulfilling a dual Construction Management and Commercial role.
As the private development side of the Group grew his wide skill set made him the natural choice to lead that part of the business. He has been instrumental in diversifying the range of Bugler Homes developments to include everything from luxury detached homes to complex, urban, brownfield apartment blocks.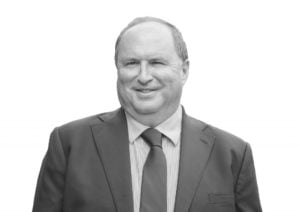 DENIS BUGLER
Group Financial Director
After a decade in the Corporate Insurance sector in the City of London, Denis joined the Group in 1989 working on a variety of projects in a Construction Management and procurement capacity. He became responsible for group Health and Safety performance.
As Bugler Developments and Homes grew, his City experience in dealing with financial institutions and funders made him the natural choice to take the dual role of Finance Director for those companies, which he did in 2011. In 2016 he became the Group Financial Director.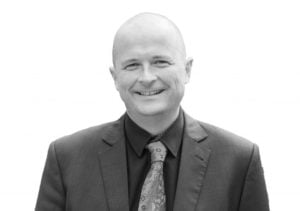 STEVE TOUGH
Commercial Director
Steve joined Bugler in 2002 with 10 years of Contractors QS experience behind him. He worked in a Senior QS role until 2004, when he was promoted to Managing Surveyor. After a period of considerable growth and commercial success for the Group, Steve was promoted to the board, becoming Surveying Director in 2014. His overall responsibilities increased in 2016 when he took on the role of Commercial Director.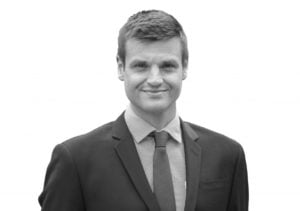 JAMES CHELL
Group Land Director
James joined Bugler in 2015 as Land Manager after working for two well known commercial property agents. Prior to that he gained experience in the affordable housing sector, working in New Business and Delivery for a G15 Housing Association. He was promoted to Group Land Director in 2016 and he oversees the strategic land-led activities of Bugler Land.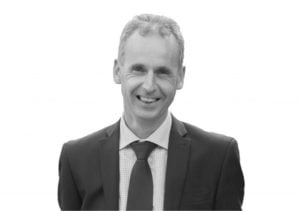 ANDREW HAWKINS
Company Secretary
Andrew joined Bugler in 2013 as Company Secretary and Financial Controller. Andrew is a chartered accountant with a broad range of experience and over 10 years in the construction industry. His responsibilities include group financial management and leading the finance team.