The Bugler Group and the Living Wage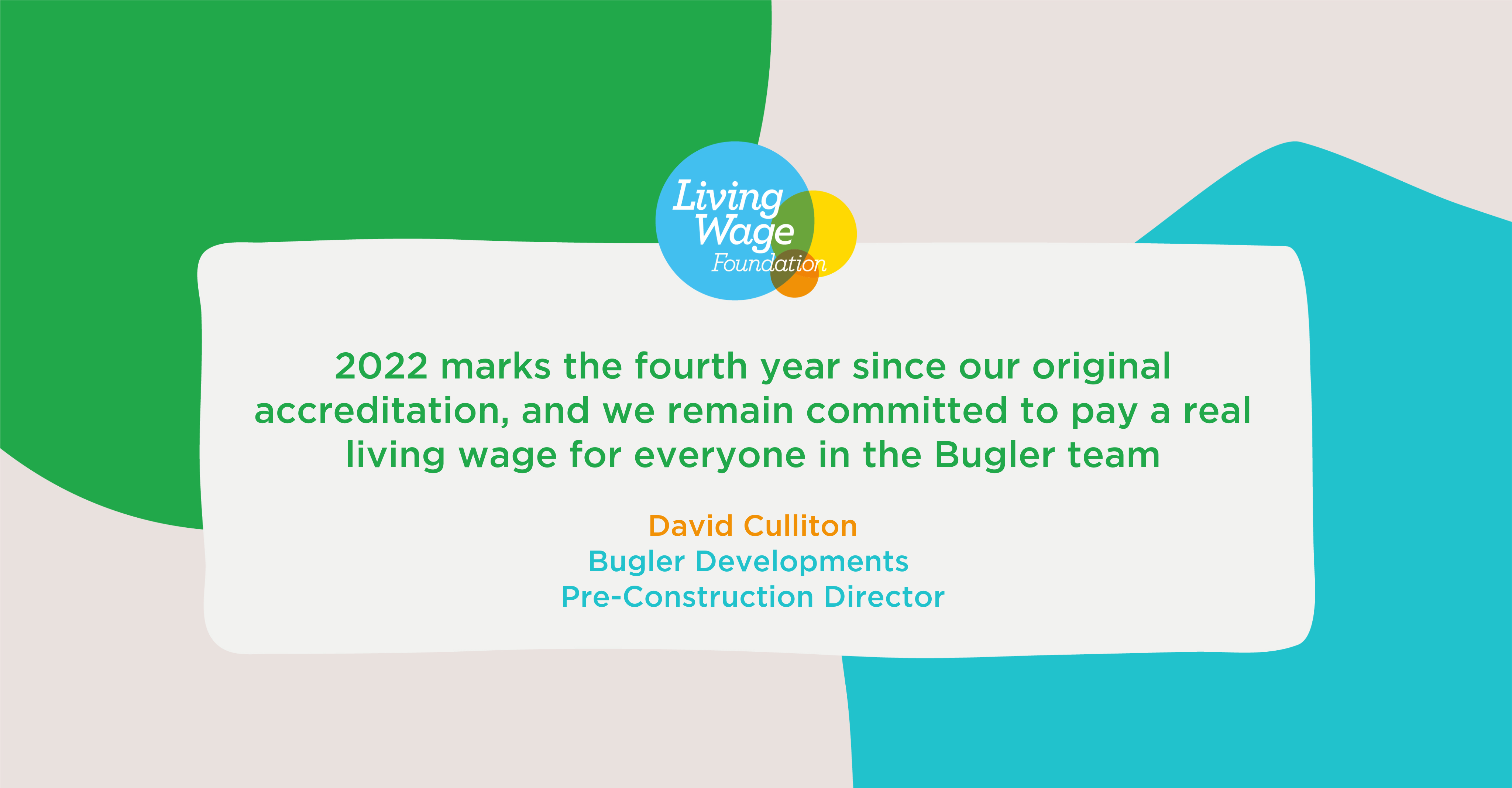 14-20th November 2022 is Living Wage Week, a celebration of over 11,000 UK businesses who believe their staff deserve a wage which meets everyday needs.
The Bugler Group have been accredited living wage employers since 2019. The real living wage is the only rate independently calculated annually, based on the real cost of living.
David Culliton, our Pre-Construction Director says, "We are proud Living Wage Employers at the Bugler Group. This year marks the fourth since our original accreditation, and we remain committed to pay a real living wage for everyone in the Bugler team. We are also promoting the Living Wage within our Supply Chain and supporting them to implement it.".
To find out more about the Living Wage, click here.