Mayor Taylor visits Croxley View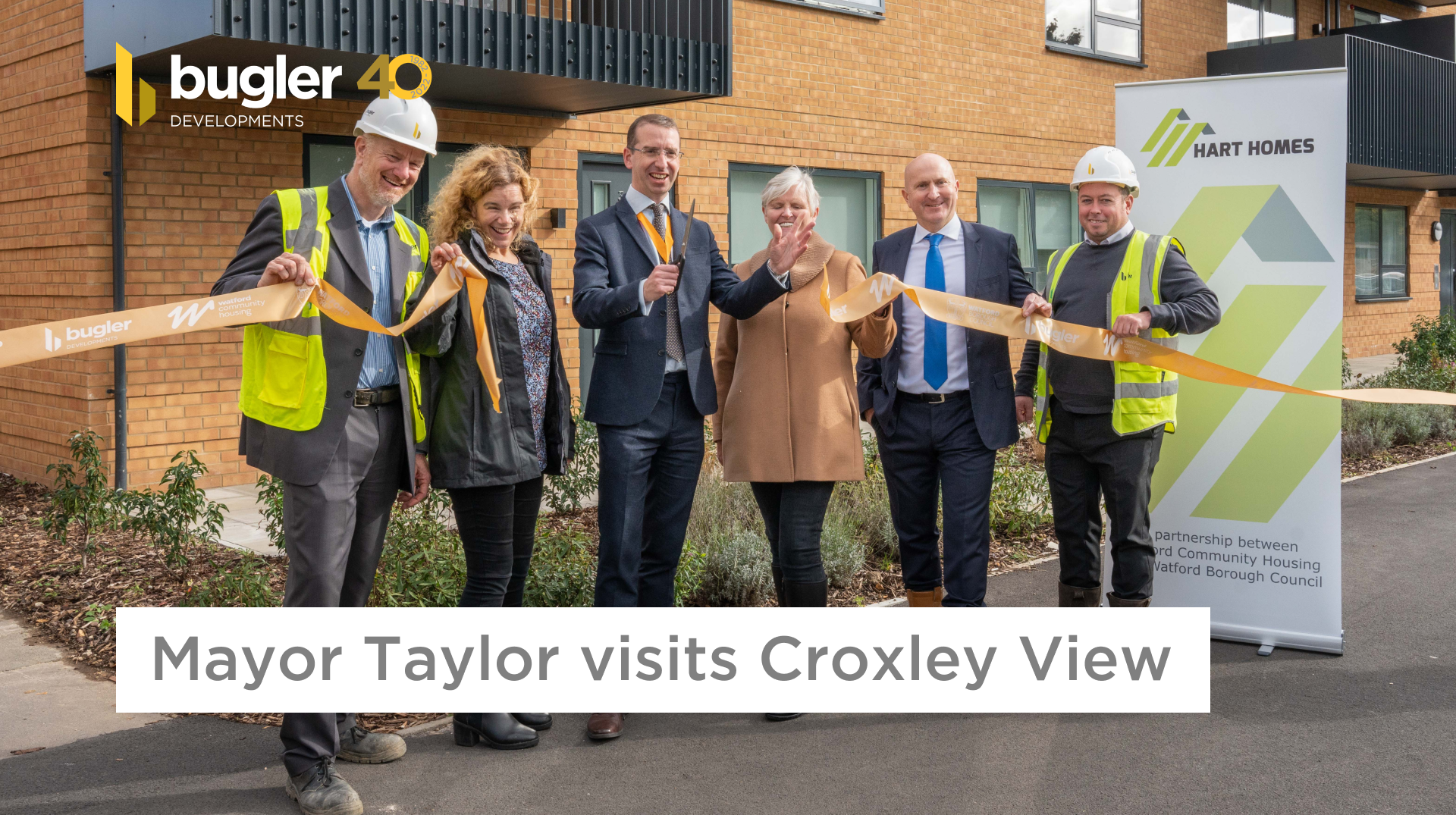 Representatives from Watford Community Housing, Watford Borough Council and Bugler Developments recently gathered at Croxley View, Watford, to tour this project of 86 new homes.
These are across multiple tenures – affordable rent, shared ownership, social rent and private sale. The homes are a mixture of one-, two- and three-bed apartments, and have provided much needed new housing for the local community.
The afternoon saw a traditional ribbon cutting ceremony led by the Mayor of Watford, Peter Taylor; and this was followed by a tour of the homes.
Andy Bugler, Bugler Group CEO said, "It was great to celebrate these new homes alongside the Mayor of Watford, council representatives and our client, Watford Community Housing. As a Rickmansworth-based business, we have a long history of delivering high quality homes for communities across Hertfordshire, of which Croxley View is the latest. On behalf of the team, I wish new residents many happy years here."
Tina Barnard, Chief Executive of Watford Community Housing said: "We're so proud of the hard work that has gone into creating these beautiful homes that will serve residents for many years to come. This is exactly the sort of progressive partnership working that we envisioned when we formed our joint venture with Watford Borough Council, and we look forward to collaborating further to benefit Watford's communities."