An update from site: Paradise Fields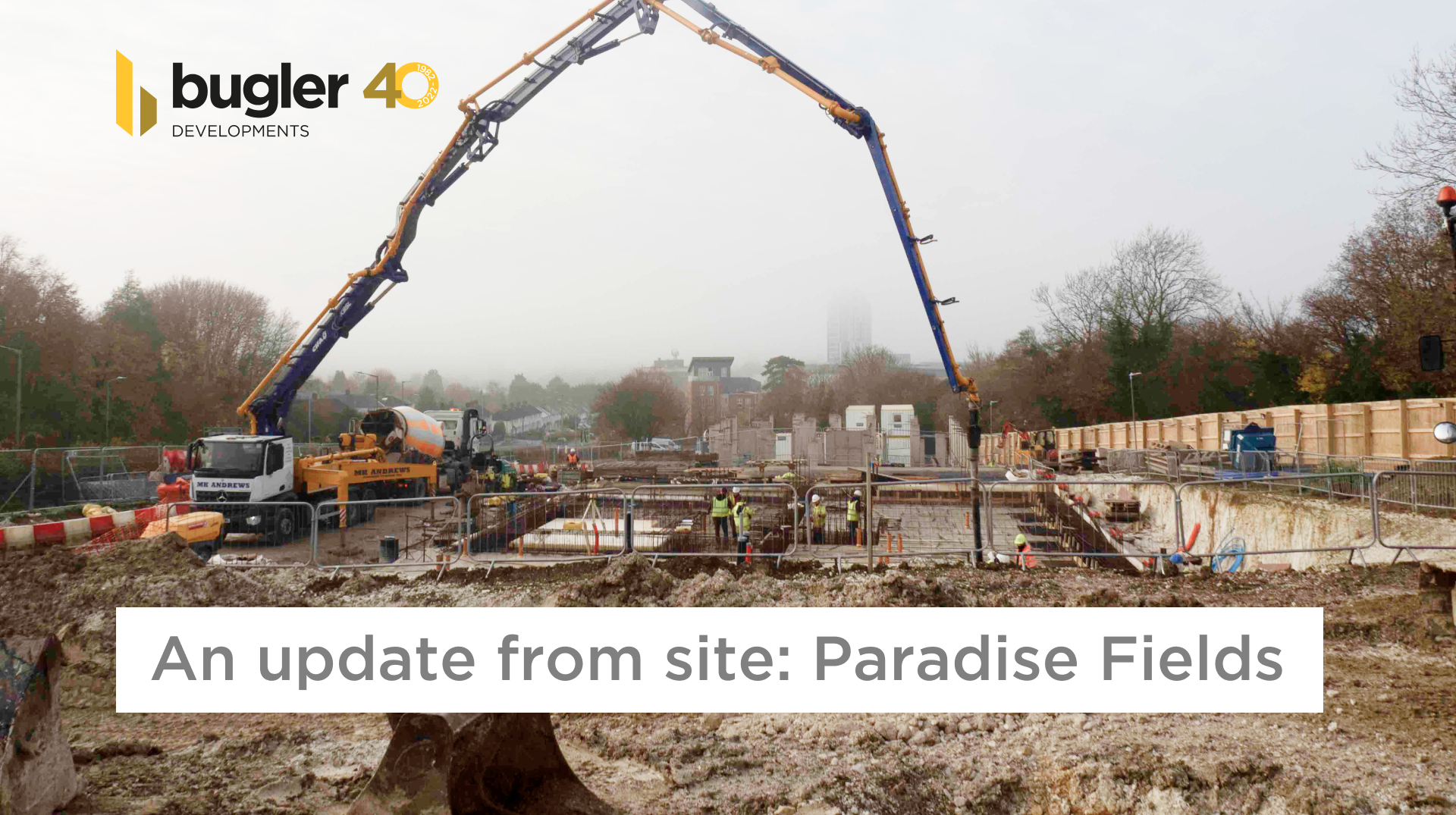 Paradise Fields is a relatively new site in Hemel Hempstead, Hertfordshire. We are building 58 apartments for Dacorum Borough Council, across three blocks.
Project Manager, Andrew Ziadi reports on the latest news from site.
"Currently, Block A and B are underway. Block A is progressing well, with the ground floor structure now in place. 
The reinforced concrete raft foundation is being poured on Block B in advance of the next stage of work.
The site lies on predominantly chalk-based ground, and with a gradient of 15 metres from the front to the rear of site, excavation to formation levels has been a key part of early site work. 
To the rear of Paradise Fields is natural open land, and ecological surveys have been conducted, with measures subsequently put in place to protect flora and fauna."