Bugler Homes acquire new site at Rickmansworth Service Station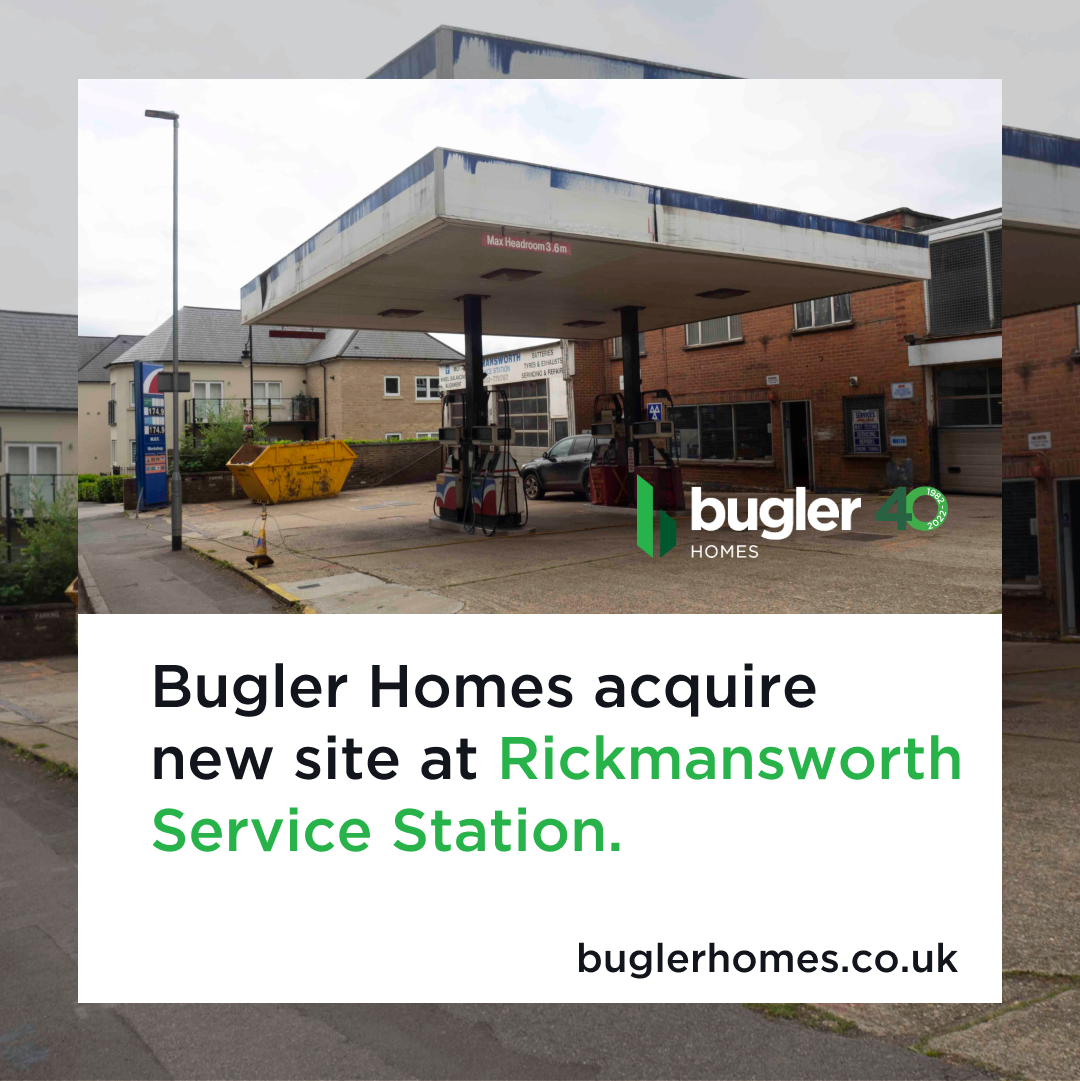 The Victoria Close Garage and Petrol Station site in Rickmansworth has been acquired by Bugler Homes.
The site, located a short walk from Rickmansworth Underground Station and the Town Centre, is another recent unconditional purchase for the company.
Kieran Bugler, Bugler Homes CEO said, "The team are pleased to take ownership of the Victoria Close Garage, close to our office in Rickmansworth. We will approach this site with our customary focus on high quality design and attention to detail; and look forward to announcing more as we progress with our plans.
The team would like to thank Ben Howard of Perry Holt & Co. for his work on this latest acquisition."
To discuss any land opportunities with the team please contact James Chell, Bugler Group Land Director at [email protected] or Max Weinberg, Land Surveyor at [email protected]