Inaugural Bugler Charity Golf Day raises £16,500 for Signpost Counselling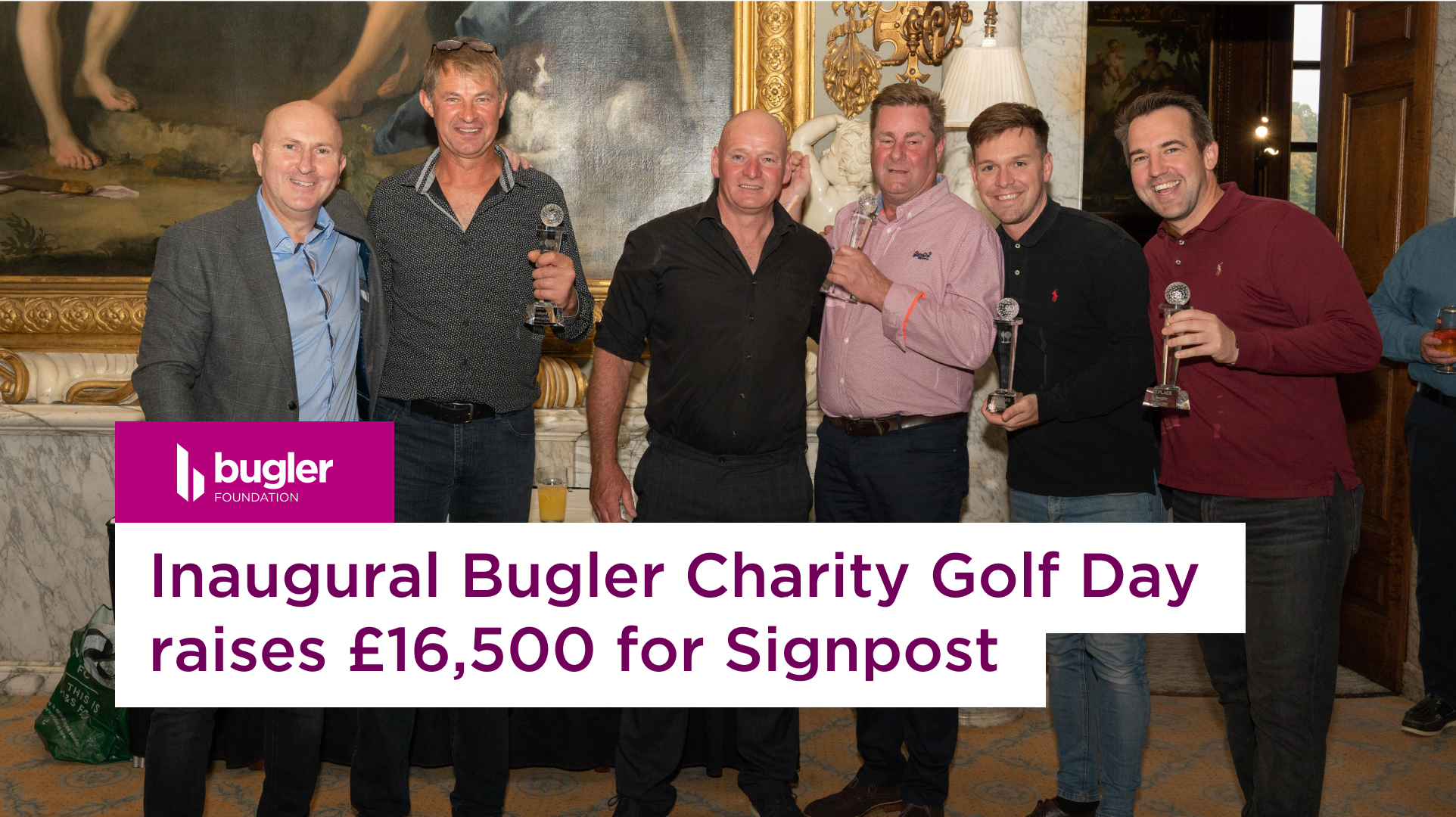 All at Bugler Group are delighted to have raised £16,500 for Signpost Counselling, our Bugler Foundation Charity of the Year 2021.
We would like to say a huge thank you to all who joined us at Moor Park Golf Club. Your kind donations and involvement in our first Bugler Charity Golf Day on behalf of Signpost will support their team across the numerous aspects of their work.
It was such a fabulous event and we're looking forward to hosting another.
The Golf Day has been a highlight of this year, and these much needed funds will build on our Bugler Foundation donations to Signpost in 2021.
Congratulations to this year's winners!
First place (Team) | DBD Distribution and JENMC
Runner-up (Team) | Togher Construction
First place (Individual) | Joseph Maloney (JB Structures)
Runner-up (Individual) | Martin Kowalski (DBD Construction and JENMC)
Longest Drive (Holes 6 and 16) | Conor Duffy
Nearest the Pin (Hole 3) | Denis Bugler
Nearest the Pin (Hole 18) | Lee Clift
Once again, many thanks for all your amazing support from all at Bugler Group and Signpost.