An update from site: Coniston Road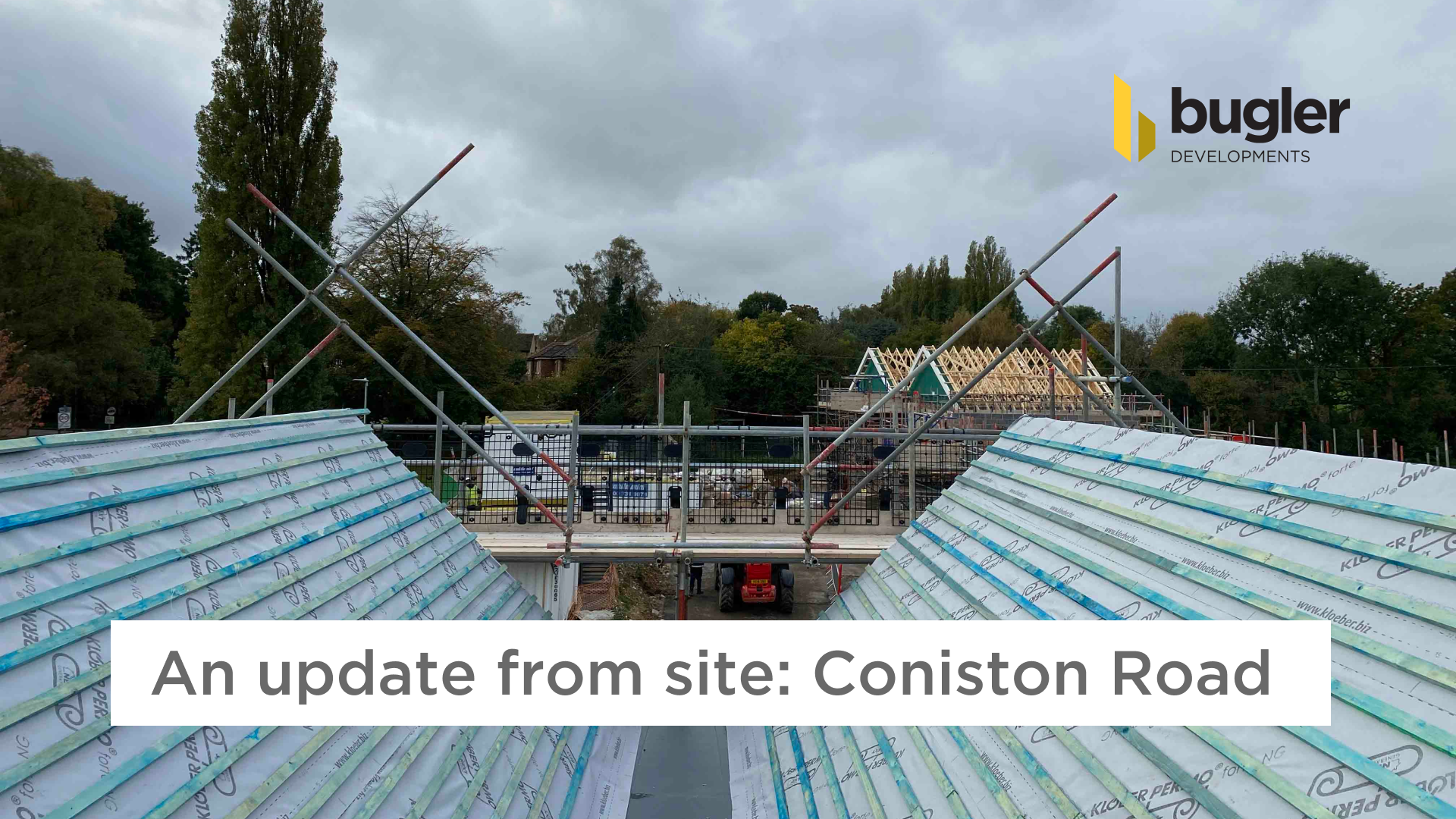 Coniston Road in Kings Langley is the location for this update from site, a development of 10 houses for Dacorum Borough Council.
These 10 houses will be a mixture of two-bedroom and three-bedroom affordable homes for the local community in the borough, and we are pleased with progress on site.
Despite ongoing challenges around procurement of materials, the team has worked hard to ensure we are on track for a delivery in summer 2022.
Project Manager Tony Jobson, said "Our 10 homes at Coniston Road are progressing well. Roofs are now felt and battened, and some of the houses have been screeded this week ahead of more advanced internal work, with the other plots to follow on shortly."
We are looking forward to delivering more affordable homes for Dacorum Borough Council, and to find out more visit our project page here.