A great afternoon at Happy Streets 2023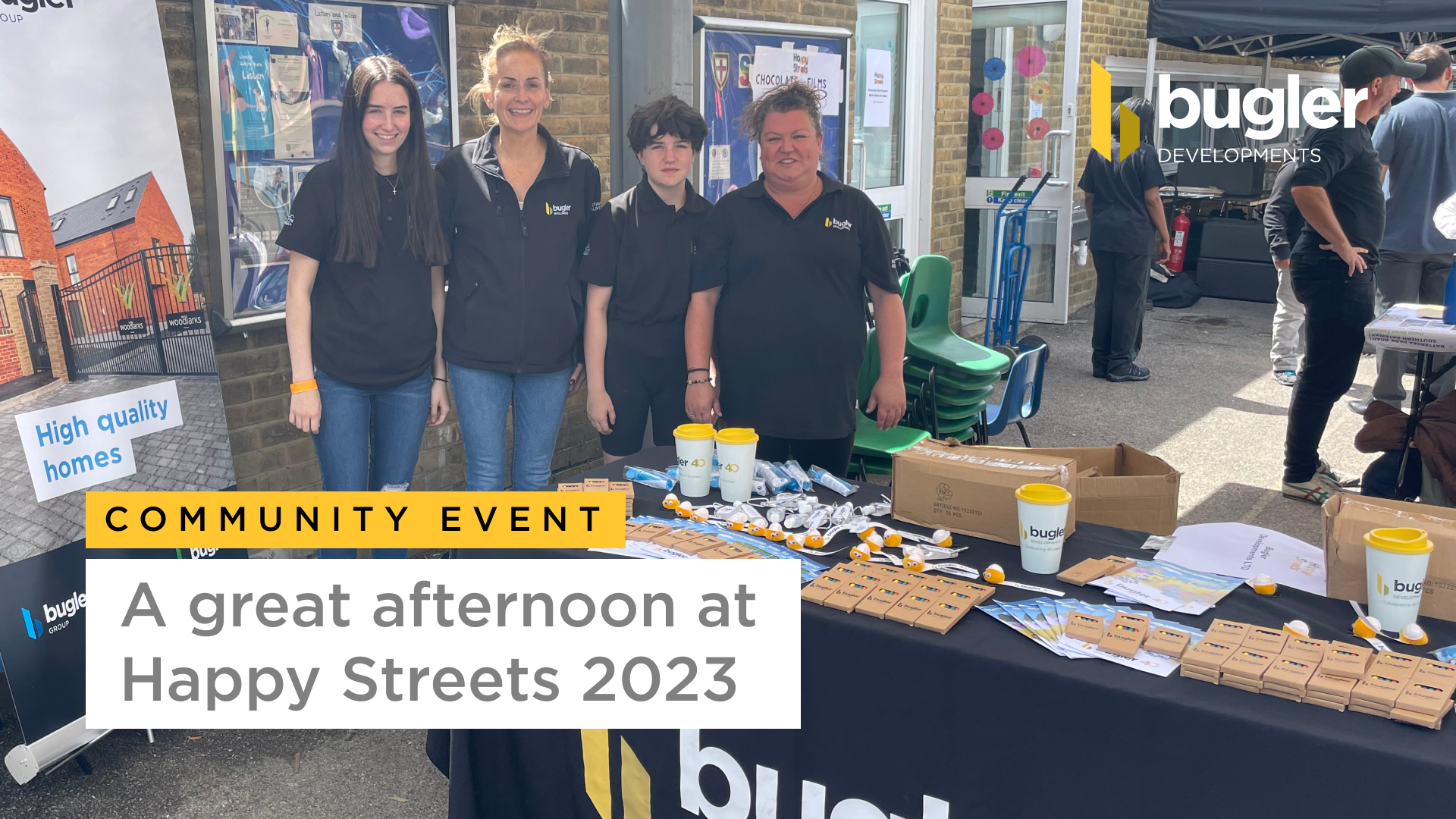 Bugler Developments were one of the main sponsors of the Happy Streets Festival at Nine Elms in Wandsworth supporting the Council with their commitment to art and events for the local community.
Happy Streets is an annual event that brings together the local community providing free access to see local artists and musicians. Our Social Value Team attended the event on 15th July 2023, we had a stand with lots of free merchandise for children and adults.
The bubbles went down very well with the children and at one point we headed into the crowds and handed them out to the delight of children and parents. We also provided crayons, activity sheets, hand sanitisers and travel mugs.
This was a fun day for everyone, and we also took the opportunity to meet many residents at our Patmore Street project and had lots of conversations about the works, progress and what to expect next.
The day started with different groups of dancers, then some local musicians and in other areas of the festival there were art classes, make your own pizza classes and even a stand where you could make fruit slushies by riding a bike.
Nina Von Der Werth, Arts and Events Manager, Nine Elms Serving Richmond and Wandsworth Councils said: "Thank you so much for coming down and being part of Happy Streets over the weekend.
It was so brilliant to have so many colleagues there, I hope you all managed to meet some residents and share information about the many different services you deliver.
I've already had lots of positive feedback from people who attended (over 1000 people!) and from partners, and you all played a role in making the day what it was – so thank you."