Bugler Developments Re-Certified on ISO Inspection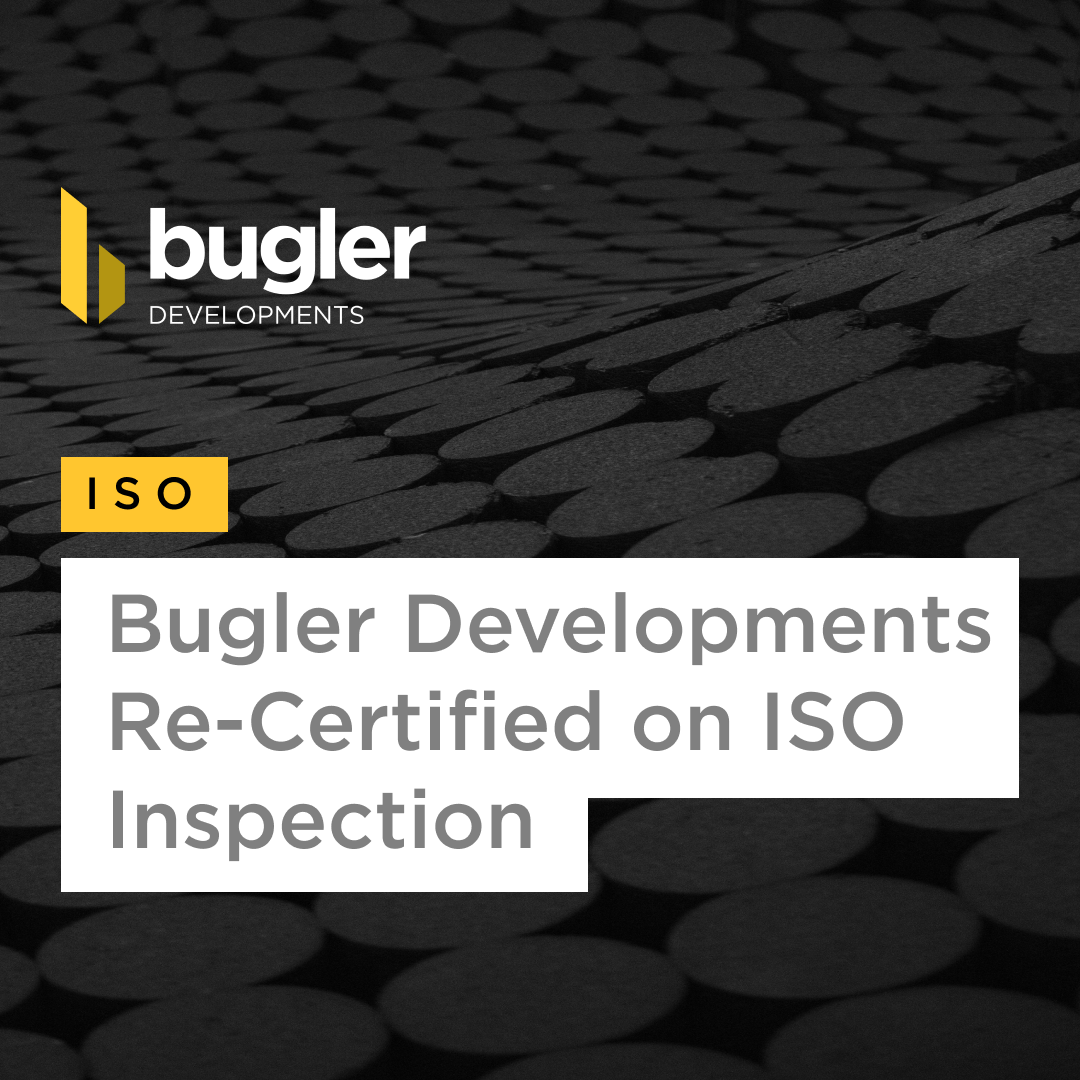 The Bugler Developments Team has been re-certified following our latest ISO audit. The auditor found no non-conformances with their observations against our processes, as they examined our compliance to both ISO 9001 and ISO 14001 parameters.
Three opportunities for improvement were discussed and accepted on inspection, and a positive recommendation was made by our assessor for continued registration to ISO 9001:2015 and ISO 14001:2015.
The auditor commented "Operational planning and control at head office has demonstrated … extensive knowledge and experience in their areas of expertise."
"The site visit at Paradise Fields has demonstrated a well managed site, the site demonstrated excellent controls of the contractors on site for bricklaying and scaffolders, and plant operators. The site was tidy, storage areas were well controlled with segregated areas."
David Culliton, our Pre-Construction Director who oversaw the inspection commented, "On behalf of the team, I'm delighted to say that we passed our ISO re-certification audit with flying colours. This is an excellent result, and speaks volumes about how we do business at Bugler Developments".