Family Business of the Year Awards Shortlisting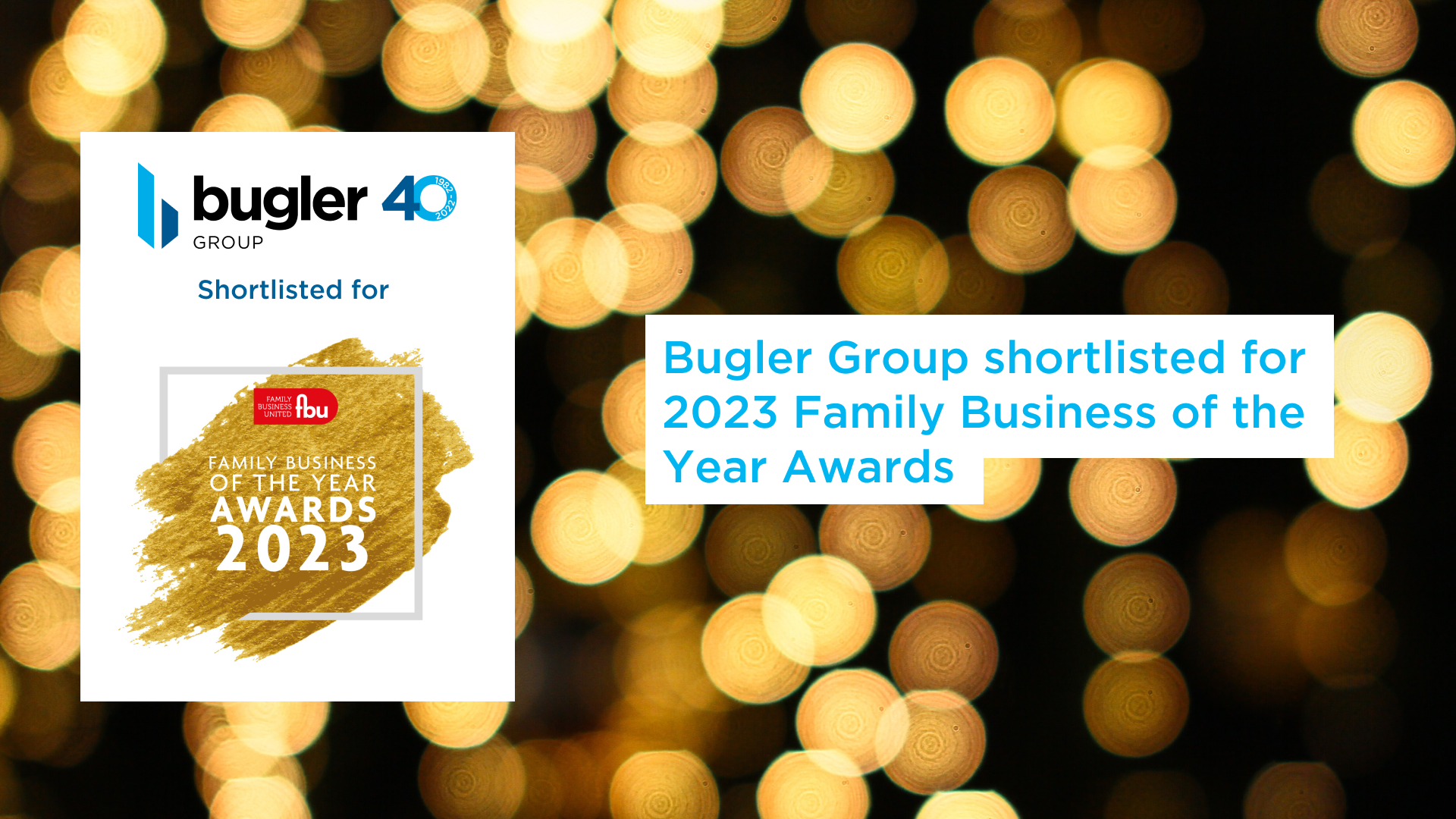 The Bugler Group team is pleased to announce that we have been shortlisted for the Family Business of the Year Award 2023.
Since Tom Bugler founded our business in 1982, it remains fully owned and managed by the Bugler family with the underlying family values of openness, fairness and togetherness being at the core of all our business activities. With the business now in the safe hands of Tom's three sons, it's great to see members of the third generation of Bugler family now working in senior roles within the business which will help ensure the core values remain fundamental to the business as we continue to grow.
Andy Bugler, Bugler Group CEO said, "Winning this award would confirm our belief that a family business helps to enforce an honest and open approach where integrity, fairness and a commitment to quality shine through and where people are able to excel as they grow with and make continuous improvements to the business."
Paul Andrews, Founder and CEO of Family Business United who organise the National Family Business of the Year Awards commented that "Family firms are the backbone of the UK economy and contribute significantly in so many ways.  Family firms deserve all the recognition they can get for all the good that they do in terms of employment, income generation and wealth creation, not forgetting their continued charitable endeavours and investment in the communities in which they operate."
We eagerly await the results which will be announced this summer at  the 11th Family Business of the Year Awards.