Completion at Dacorum Garage Sites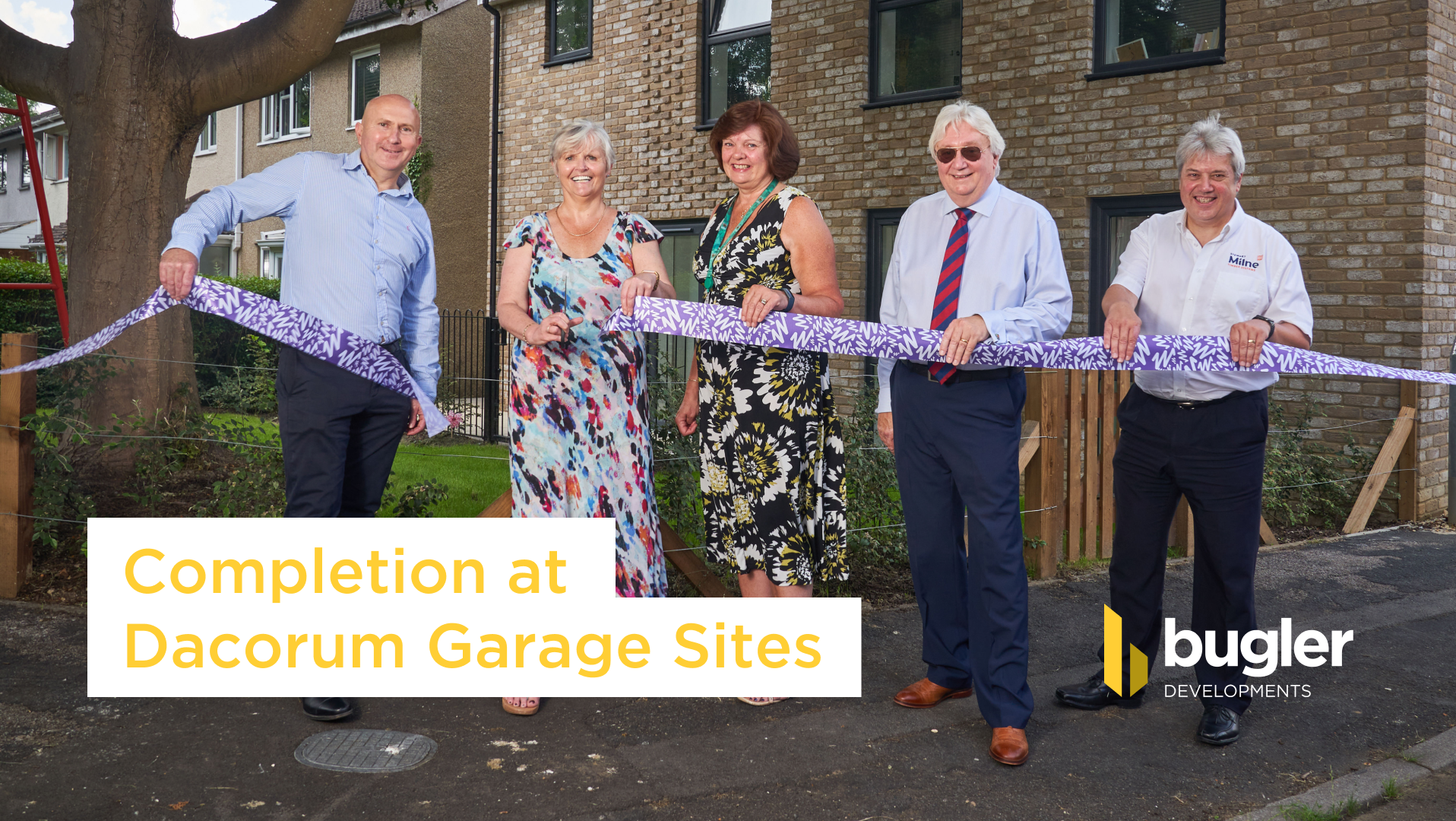 The team at Bugler Developments were delighted to attend a ceremony at Cupid Green Lane, Hemel Hempstead to mark the completion of a number new homes recently constructed for Watford Community Housing and Dacorum Borough Council across several disused garage sites in the Borough.
Cupid Green Lane is a development full of character, and has incorporated aspects of off site manufacture in the build. Andy Bugler, Bugler Group CEO, was in attendance at the ribbon cutting ceremony held to celebrate the completion of the project and to welcome the first residents who have already moved in.
Andy was joined by Senior Representatives from both Watford Community Housing and Dacorum Borough Council, and said "It was a pleasure to attend today's completion ceremony at Cupid Green Lane. It was great to meet the new residents and we wish them many happy years in their new homes. We very much enjoyed working alongside Watford Community Housing and Dacorum Borough Council on this ongoing regeneration programme and look forward to working together and further cementing our excellent partnership on many future schemes."