An update from site: Didsbury Centre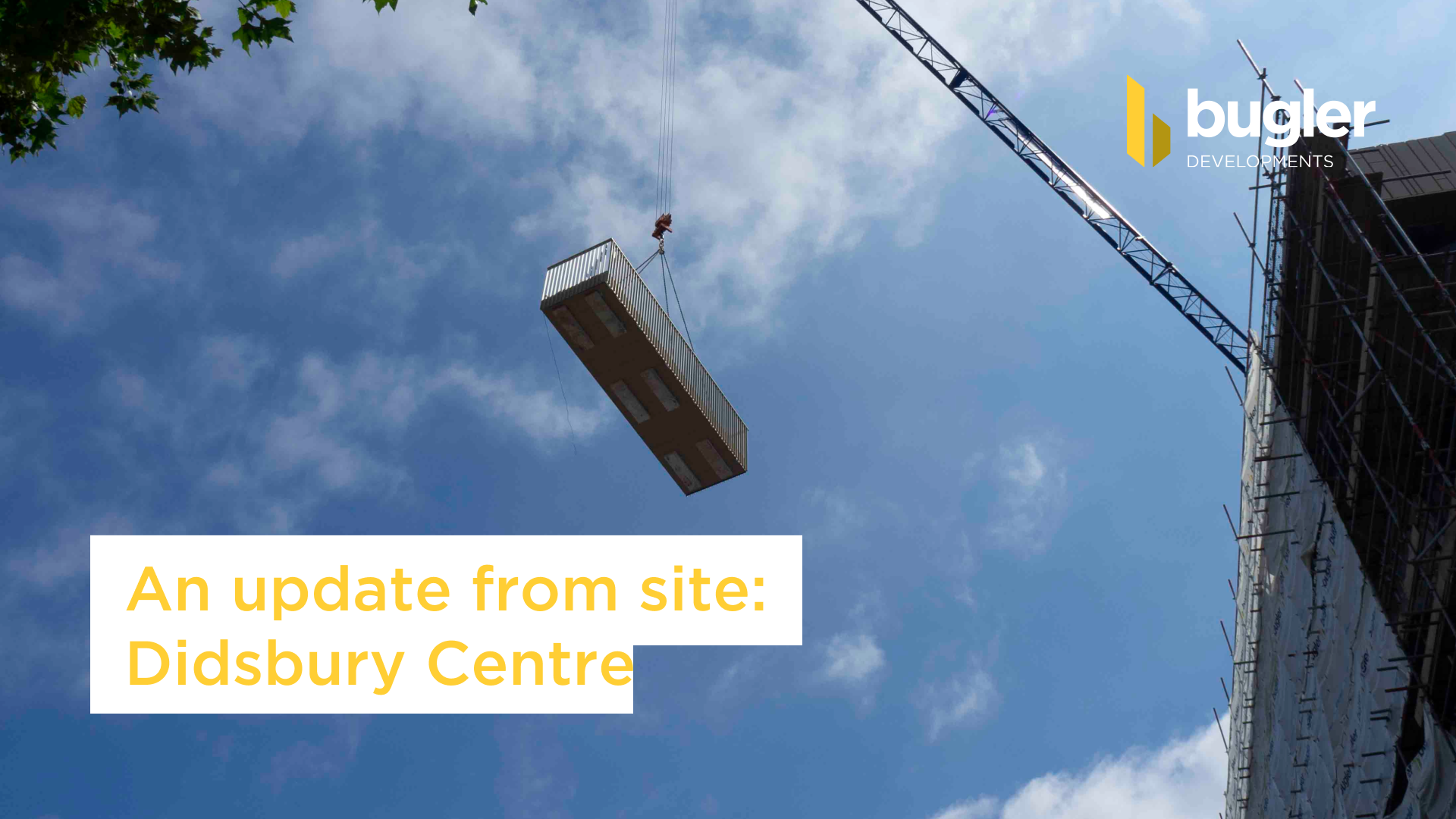 There has been plenty of action on site this week at the Didsbury Centre, our development of 148 one, two and three bed apartments for Populo Living.
As the site progresses, a key milestone was reached this week with the beginning of the installation of balconies which have been manufactured off site.
Each balcony has been craned over the top of the seven storey development, before being lowered in line with protruding beams which the balcony slides on and is bolted securely to.
Jeremy Graham, Operations Director for Bugler Developments says, "The installation of our off-site manufacture balconies has been an important step for the build at the Didsbury Centre. The balconies are looking good and the team is really pleased with the process, which has been safe and very efficient. Our thanks go to Sapphire Balconies for all their hard work and input over the last 18 months".