Completion at The Didsbury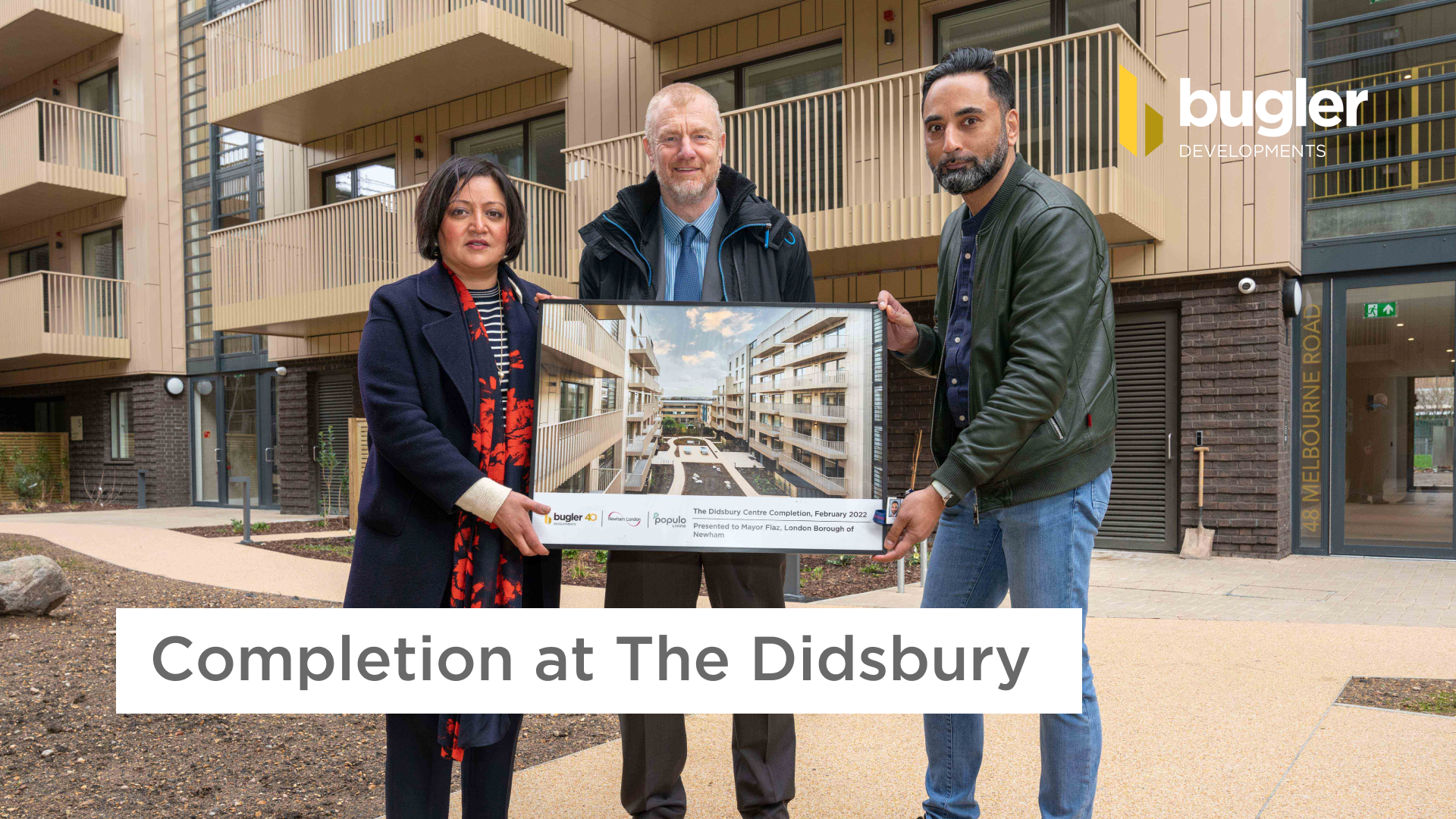 Bugler Developments celebrated the completion at The Didsbury, providing 148 new homes in Newham. 
These homes were built for Populo Living, and consist of one-, two-, and three-bed apartments, including 71 at London Affordable rents. 
The Didsbury is located in East Ham, and we were pleased to welcome the Mayor of Newham Rokhsana Fiaz, alongside representatives from the London Borough of Newham and Populo Living for our completion ceremony on Monday, 21st February. 
Mayor Fiaz was given a tour of The Didsbury, and also met some of the new occupants, who are moving in to their new homes. Bugler Developments then presented Mayor Fiaz, and Michael Holland, Deputy CEO at Populo Living each with a framed photograph of The Didsbury.
Jeremy Graham, Operations Director at Bugler Developments said, "I was delighted to attend Monday's successful completion ceremony at The Didsbury. I was pleased to be joined by Mayor Fiaz and representatives from the London Borough of Newham and Populo Living and glad that the finished homes were well received by all. I wish every resident many happy years in their new homes and on behalf of Bugler Developments we look forward to continuing our excellent relationship with Populo Living and the local community."
Raphael Abifade was also at the ceremony, and has worked on The Didsbury through the Newham employment scheme, Our Newham Work. Raphael said, "I've really been enjoying working on The Didsbury in Newham with Bugler Developments. The whole team has been supportive and I have had the opportunity to get involved in a wide range of tasks across the build. I'm very much looking forward to continuing working with Bugler Developments in Newham, at our site on Plashet Road."