Women In Construction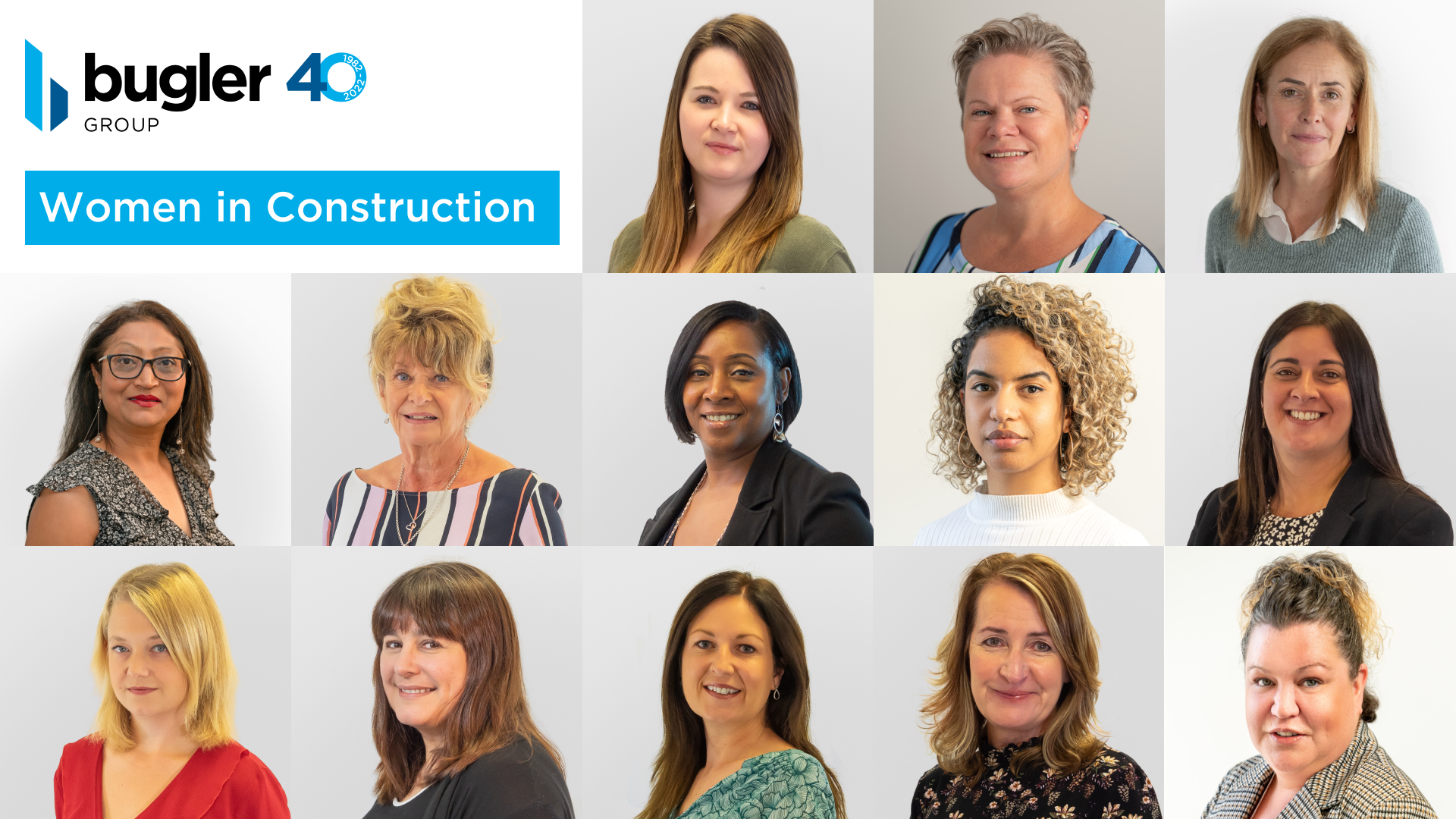 At Bugler Group, we celebrate the many women who form a key part of who we are and what we do. In our male-dominated industry, it is paramount to recognise and raise awareness of the roles of women right across the sector.
In this article, we ask the women at Bugler both what attracted them to construction and to describe their experience of being a woman in the industry. At the heart of Bugler Group are our PLACE Values, and important here is our "Caring" value, where all members of the team are able to flourish. Read on to find out what that means for our diverse women in the business.
We are delighted that the number of women at Bugler Group continues to increase. Women fulfil a wide array of important roles, from Pre-Construction, to Technical, Finance and Customer Care. Some had always aspired to undertake a career in construction, whereas others 'fell into it' but have subsequently gone on to thrive in the industry and are committed to a successful ongoing and future career with us. Notably, construction was highly praised by women at the Group as an exciting, versatile, and rewarding industry:
What do Women Bring to Construction?
Women at Bugler Group recognised the importance of a gender mix in any organisation, and asserted how being a woman in construction added value on both a professional and personal level:
Advice to Women Considering a Career in Construction
All of the female team members who we spoke to expressed a desire for more women to join the construction industry. They shared their thoughts about the accessibility of the industry for women and the attributes that were required: