Mayor Fiaz leads Topping Out Ceremony at Plashet Road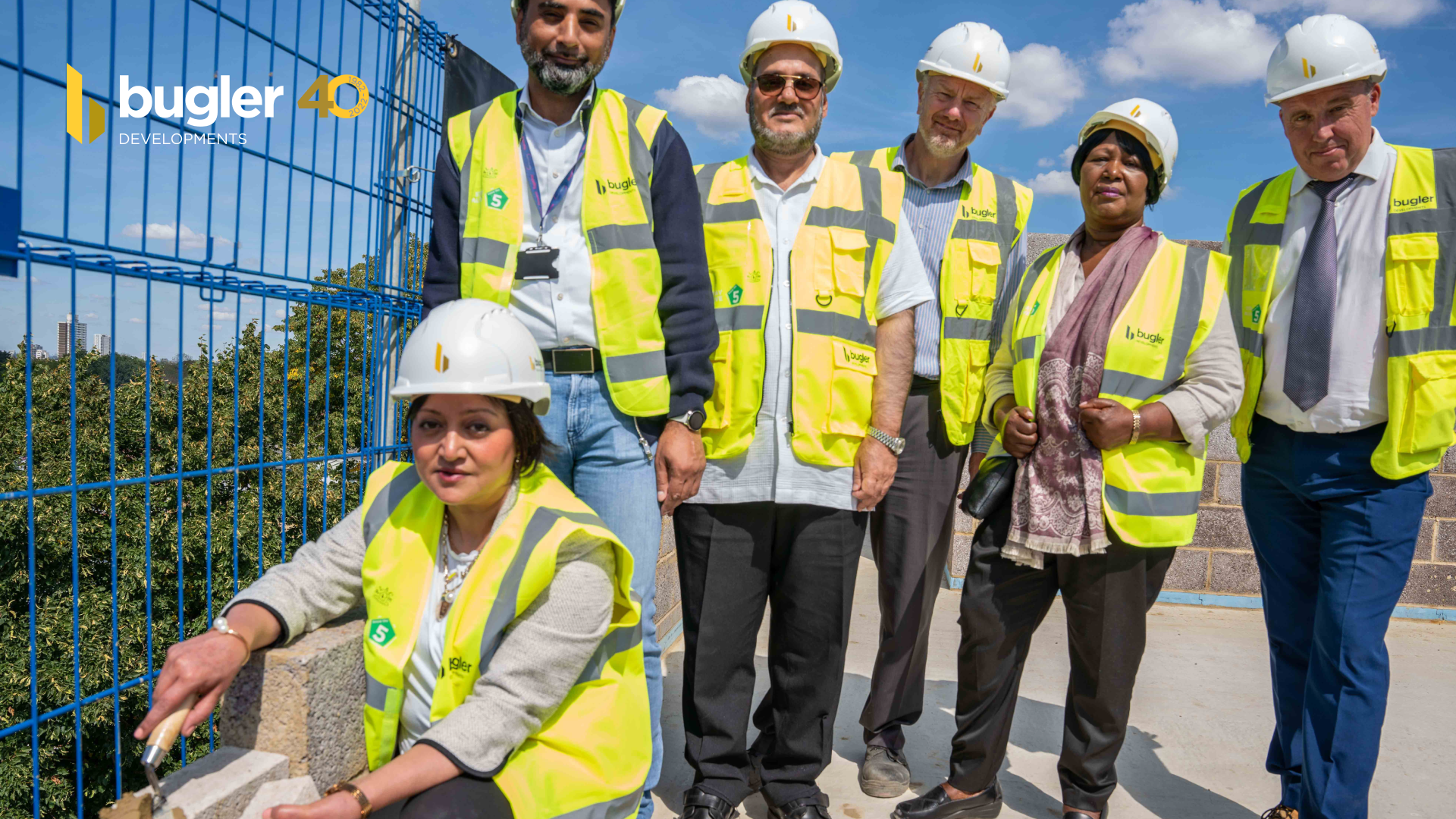 On 8th August, the Bugler Developments team were delighted to welcome Mayor of Newham, Rokhsana Fiaz and representatives from the London Borough of Newham to our Plashet Road site for the Topping Out ceremony.
Plashet Road is being built to Passivhaus standards. Passivhaus is a leading low energy design standard, and is a highly effective way of providing high standards of comfort and health, as well as reducing energy use and carbon emissions from housing.
Our work here will see 65 affordable rent apartments provided for the local community, in addition to a community nursery space. Our guests were talked through progress on site, before Mayor Fiaz and Council representatives laid blocks on the top floor of the development, as part of the "Topping Out", and following the Topping Out, Mayor Fiaz was presented with a commemorative trowel.
Bugler Developments CEO Andy Bugler said, "The Bugler Developments team were pleased to welcome Mayor Fiaz back to Plashet Road for the Topping Out ceremony, which marks an important point in the construction of these 65 new affordable homes and a community nursery. Delivering this low energy Passivhaus development for the people of Newham is something we are proud of."