The Woodlarks – Visit from The Mayor of Surrey Heath Cllr Sarah Jane Croke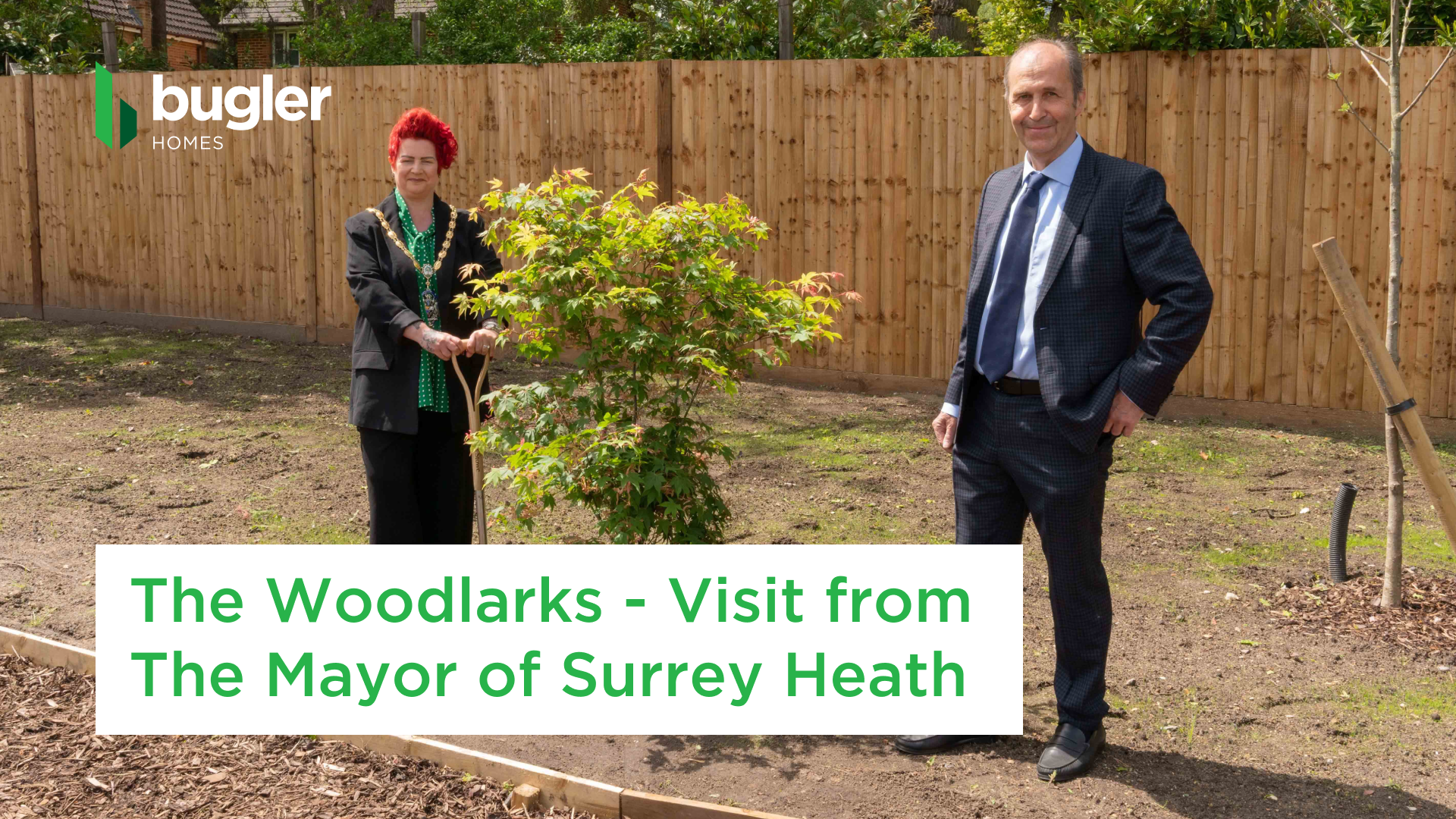 On Wednesday, 26th May, members of the Bugler Homes team and residents of The Woodlarks, our new development of homes in Bagshot, were delighted to welcome the Mayor of Surrey Heath Cllr Sarah Jane Croke for a tour of The Orchard.
Bugler Homes CEO, Kieran Bugler, guided Mayor Croke around The Orchard, a peaceful space for the residents, featuring a number of ecological measures to promote local biodiversity. Kieran showcased the different species of tree and wildflower, and the amenities for nature including bee bricks, insect hotels, bird and bat boxes.
The tour culminated in Mayor Croke planting the final tree in The Orchard, a Japanese Acer, before taking time to talk to the residents present.
Mayor Croke was elected the previous week and all in attendance were grateful for this visit in the early days of her role.
The Mayor of Surrey Heath Cllr Croke said;  "It has been a pleasure to visit The Orchard today. The area provides residents a lovely space for their well-being and also brings ecological benefits to the local environment and wildlife."
Bugler Homes CEO Kieran Bugler said "It was a pleasure to host the Mayor of Surrey Heath, Sarah Jane Croke for a tour of the orchard at The Woodlarks. We hope the orchard will offer our new residents a peaceful area to enjoy and as the planting develops, new colourful growth should enhance the potential environmental benefits. The Mayor's visit was much appreciated and the planting of the final orchard tree was a symbolic moment for all those involved."