Bugler Developments donation to St Richard's Church, Northolt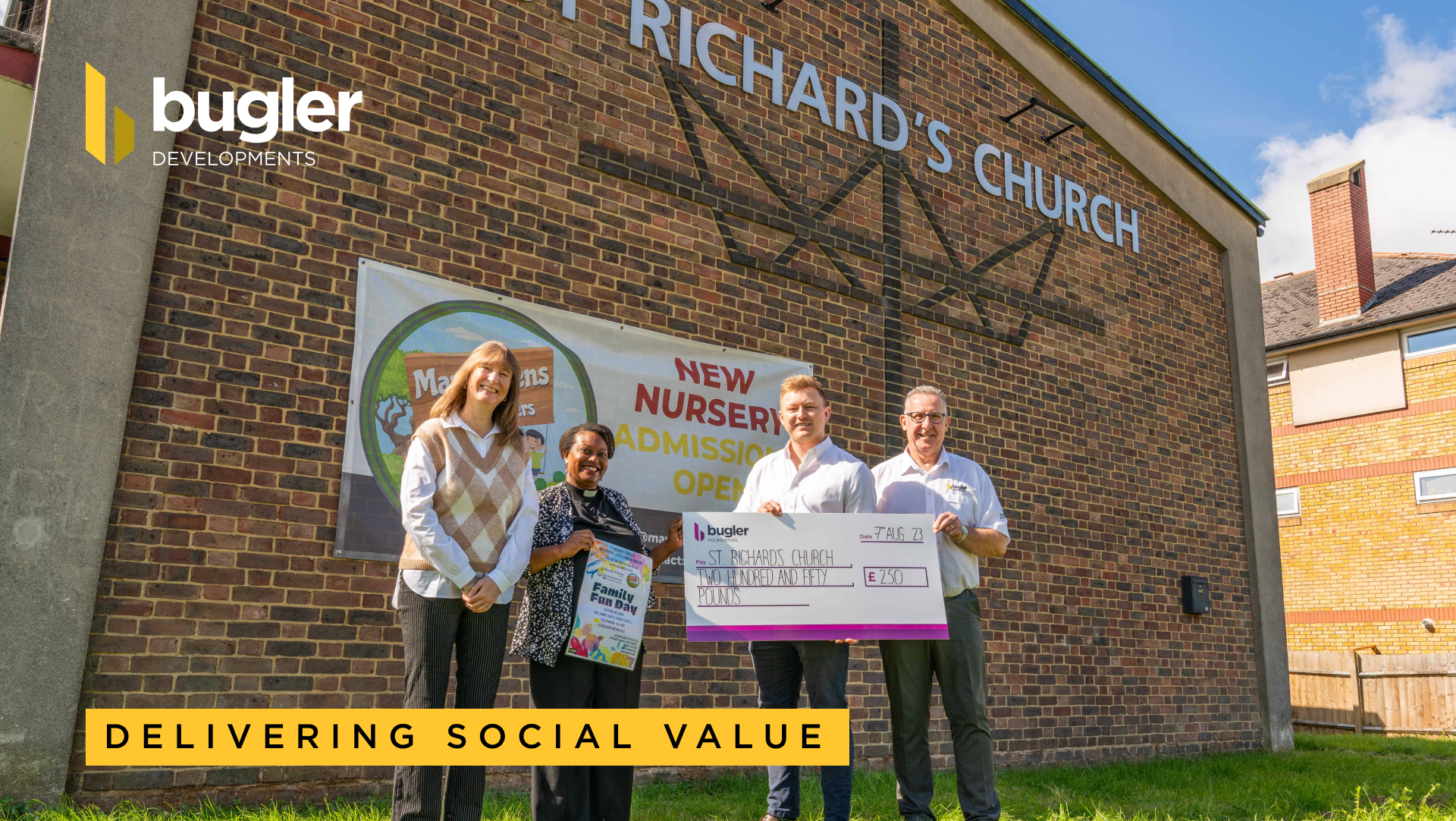 Bugler Developments have been working at Sussex Crescent, in Northolt, where we are building 26 apartments for affordable rent for the London Borough of Ealing.
As part of our commitment to delivering social value for the community around the site, we recently donated £250 towards the running of St Richard's Fun Day, which took place in August 2023.
Our team was pleased that the funds supported the event, and went towards providing a bouncy castle that the children who attended enjoyed.
Mitchell Cooper, Contracts Manager said, "We were happy to support St Richard's Fun Day in August, and provide the bouncy castle for the event. We understand our commitment to the local community and take very seriously giving back to the area surrounding Sussex Crescent. St Richard's neighbour the site and so it has been good to help this summer event."
Reverend Julia Jagannath from St Richard's Church said "We were thrilled to see so many people from the Racecourse Estate and the surrounding area come along to enjoy the free family fun day that we organised in conjunction with our tenants May Gardens Little Learners Nursery. The team at Bugler Developments have been very supportive – it was wonderful to see lots of families sharing a good time with others from the community."