Earth Day 2023: Passivhaus at Plashet Road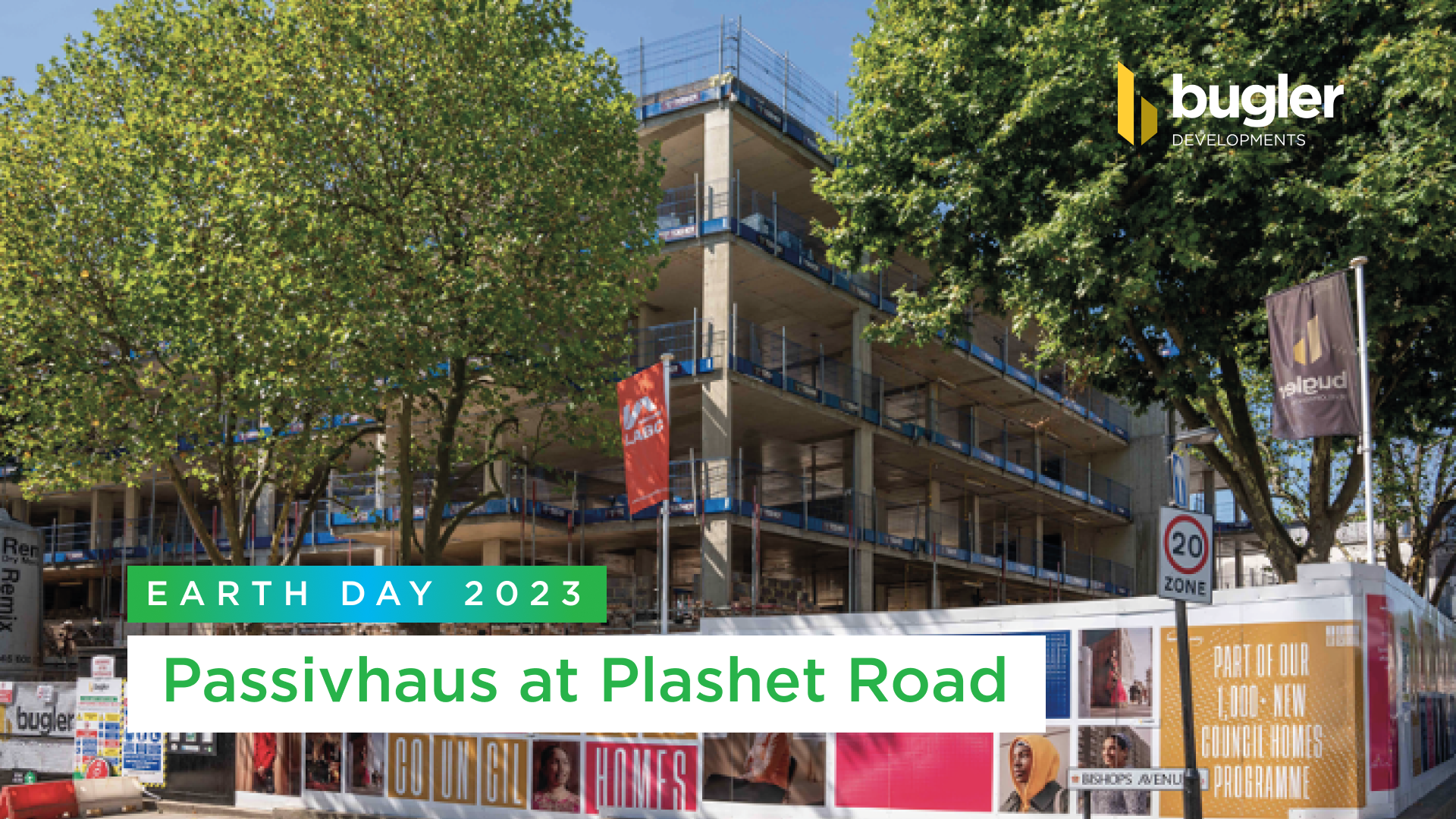 This Earth Day, the theme is "Invest in our Planet". At Bugler Developments, we take sustainability seriously, and we are investing in our planet through sustainable build techniques, such as Passivhaus.
One of our Passivhaus projects is on Plashet Road in Upton Park, where we are building for the London Borough of Newham.
The challenge
The scheme at Plashet Road will see 65 affordable rent apartments and space for a community nursery provided for the local people of Newham.
This will be a Passivhaus certified scheme, ensuring high standards for sustainability and extremely low energy  consumption. We are pleased to be amongst a small number of UK homebuilders delivering dwellings to Passivhaus standards.
The delivery
Crucial first Passivhaus air tightness tests are being carried out – we are currently achieving air permeability as low as 0.29, well under the 0.60 Passivhaus Classic standard.
We are delivering the scheme whilst engaging closely with the local community, and the Mayor of Newham Rokhsana Fiaz, who attended the Ground Breaking and Topping Out ceremonies alongside local councillors.
Providing Passivhaus
Bugler Developments follow a tried and tested Passivhaus Workflow. This sets out how, as an integrated design and construction team, we will work to deliver excellent results which are already being achieved due to the attention to detail with design, materials specification, and workmanship. This is then followed up by close site supervision and the advice of a specialist consultant.