Bugler Developments attend Custom House Regeneration Fun Day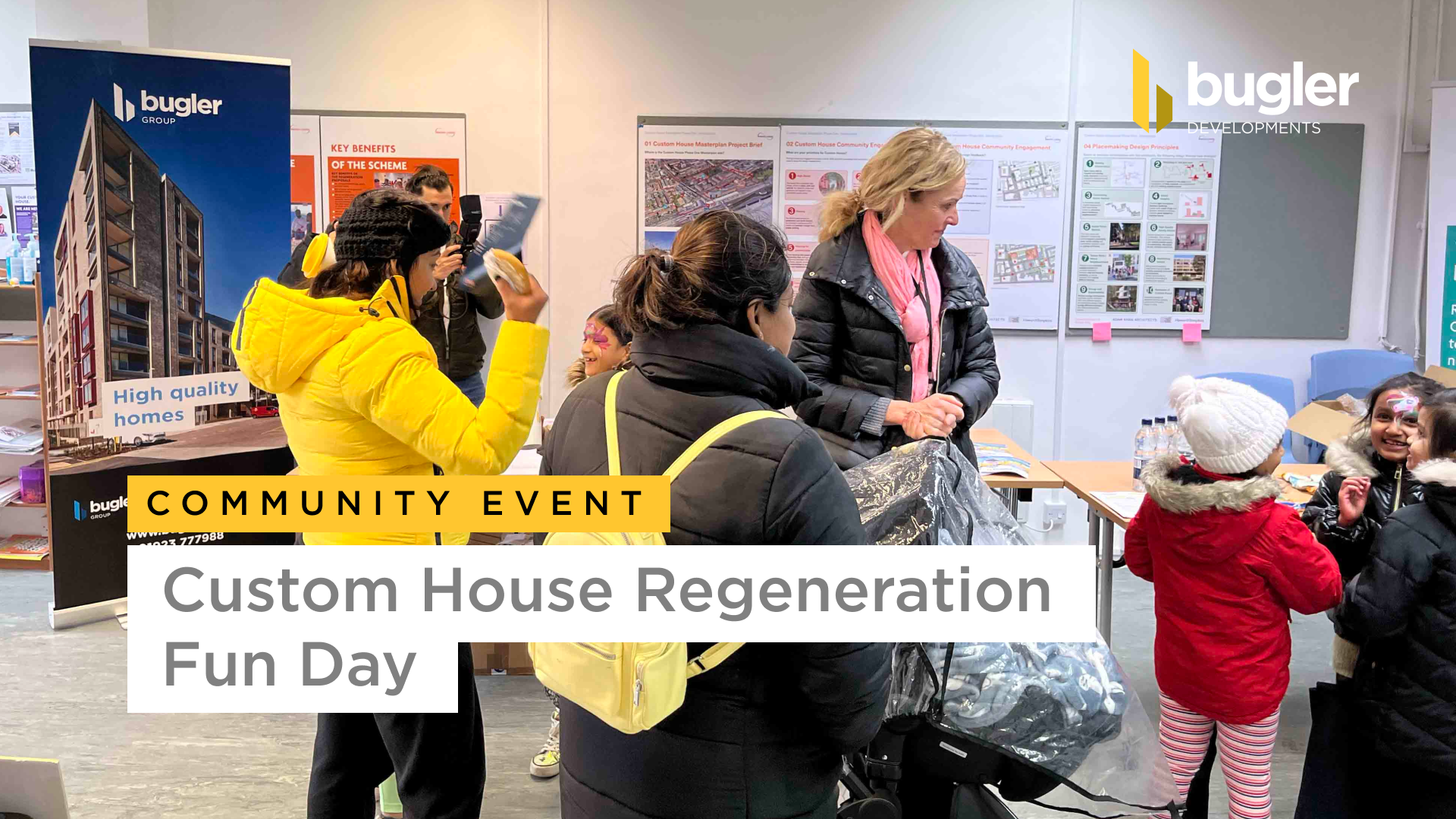 Bugler Developments were pleased to attend the Custom House Regeneration Fun Day in April, which formed part of a Meet the Contractor event.
We were pleased to meet local residents, and answer their queries on the upcoming build, on a day where they also enjoyed food, music and fun activities during the Easter School Holidays.
As part of the Custom House Regeneration, Bugler Developments are building 55 apartments at Vandome Close – a stone's throw from the ExCeL Centre. Construction is set to start in May 2023.