Mitchell Cooper and the team at Croxley View achieve Performance Beyond Compliance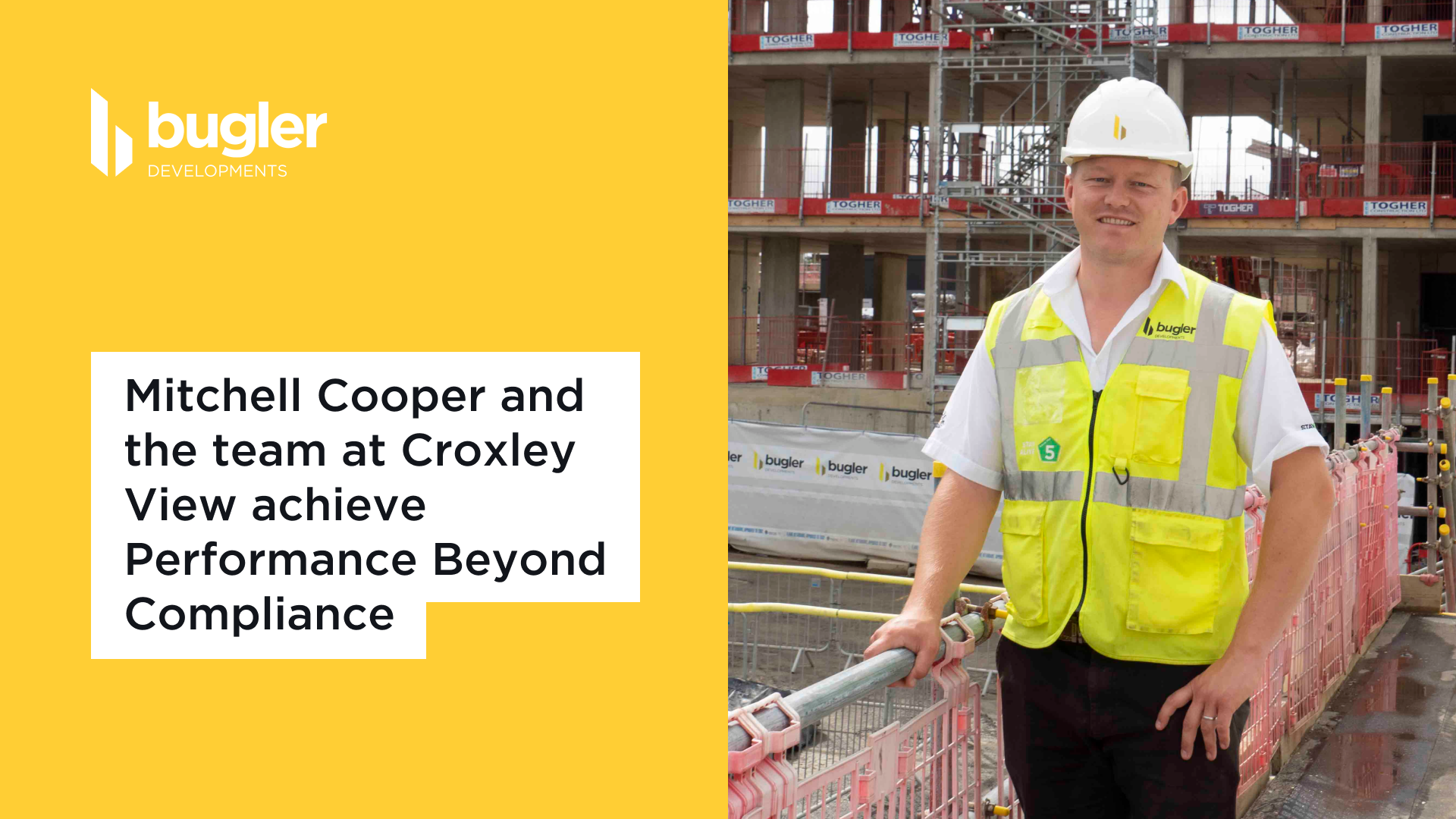 Congratulations to Mitchell Cooper, James Thomas and the team at Croxley View for achieving Performance Beyond Compliance in their latest Considerate Constructors Scheme inspection.
Croxley View is our development of 86 flats for Hart Homes, and these consist of 63 for private sale, 15 shared ownership and eight for affordable rent.
The Considerate Constructors Scheme report highlighted an "excellent initial first impression" with clear and well lit hoardings, tidy site accommodation and a well presented workforce. The "very good relationship with the community" was also emphasised by the inspector, with various initiatives that limit nuisance to the neighbours.
Croxley View was also noted for its "very good caring and supportive working environment for both a male and female workforce" and the inspector passed their thanks on to Mitchell Cooper for his time. Incidentally, Mitchell has also just celebrated 10 years at Bugler Developments so this Performance Beyond Compliance result has been aptly timed.
For more on our Croxley View development, visit our project page.