Central Parade wins The Bricks Monthly Award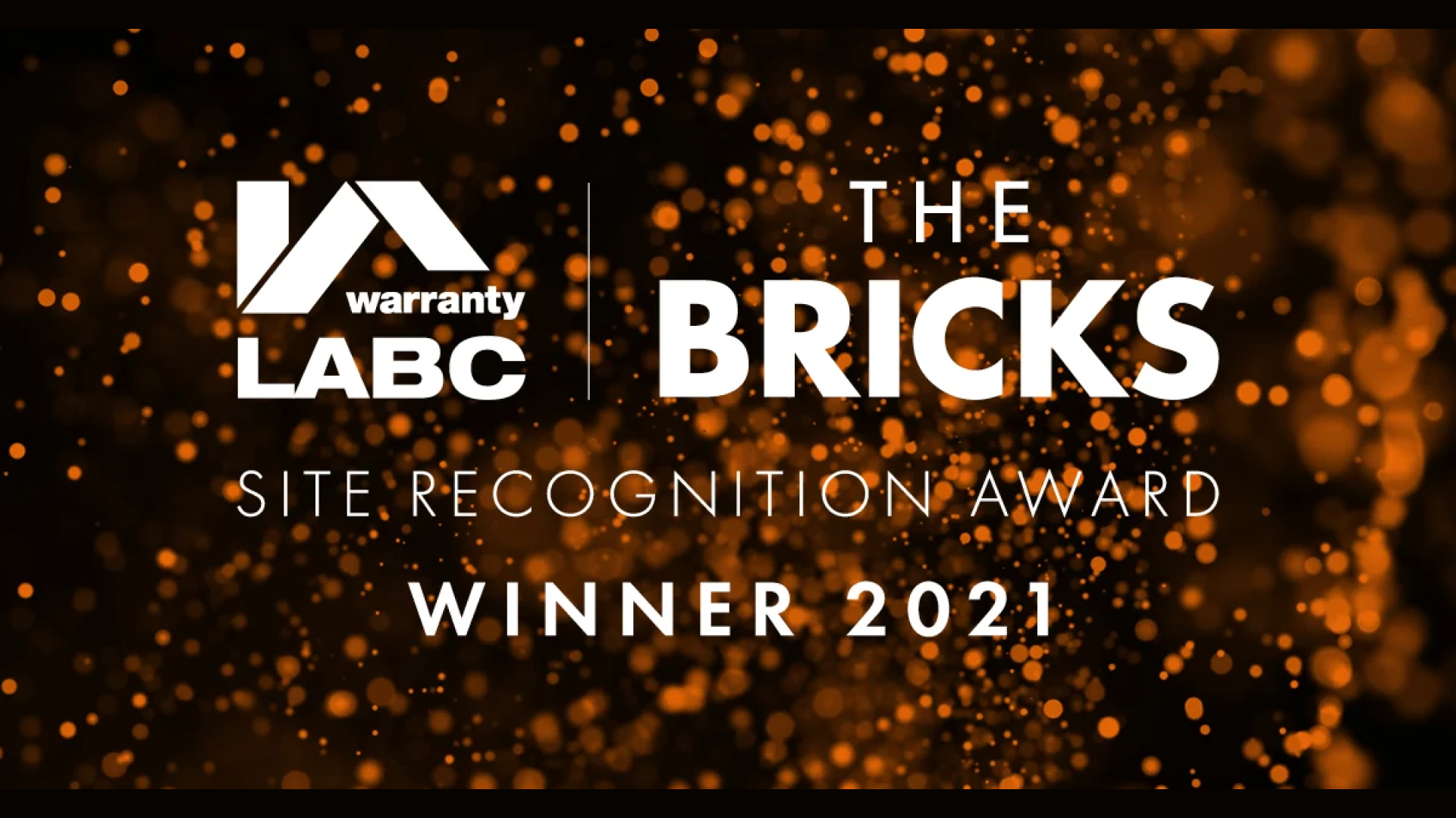 The Bugler Developments team at Central Parade were delighted to be awarded The Bricks Site Recognition Award of the Month for October 2021.
Central Parade/Western Avenue has been awarded The Bricks Site Recognition Award by LABC Warranty, for its standards of workmanship and overall management of the site, including health and safety matters and general tidiness. It is a development of 58 apartments for A2Dominion.
Project Manager Andrew Ziadi said, "We the site team are pleased with the recognition from LABC in the form of the Bricks award. We will endeavour to continue with this level of workmanship and quality to ensure we deliver a great project for our client – A2Dominion.
We will also pass on this good news to our sub-contractors, who have played an important role in helping us achieve these standards, and we thank them all for their hard work".
The Bricks Site Recognition Award winners are chosen every month and are then further shortlisted at the end of the year, where only the best of those sites will be rewarded with The Bricks annual award trophy, one of the construction industry's most prestigious awards given to outstanding sites from England and Wales.
LABC Warranty is one of the largest providers of structural warranties in the UK. Working in partnership with Local Authority Building Control (LABC), its combined team of more than 3,700 surveyors work with house builders, contractors and housing associations.
Sites are scored by LABC Warranty risk management surveyors during their inspection visits, which take place regularly through construction.
Those sites that score consistently high for general co-operation with inspectors, health and safety, site tidiness, standard of site management standard of workmanship are nominated for a Site Recognition Award.