Bugler and Safety Services (UK) Ltd working together for safer sites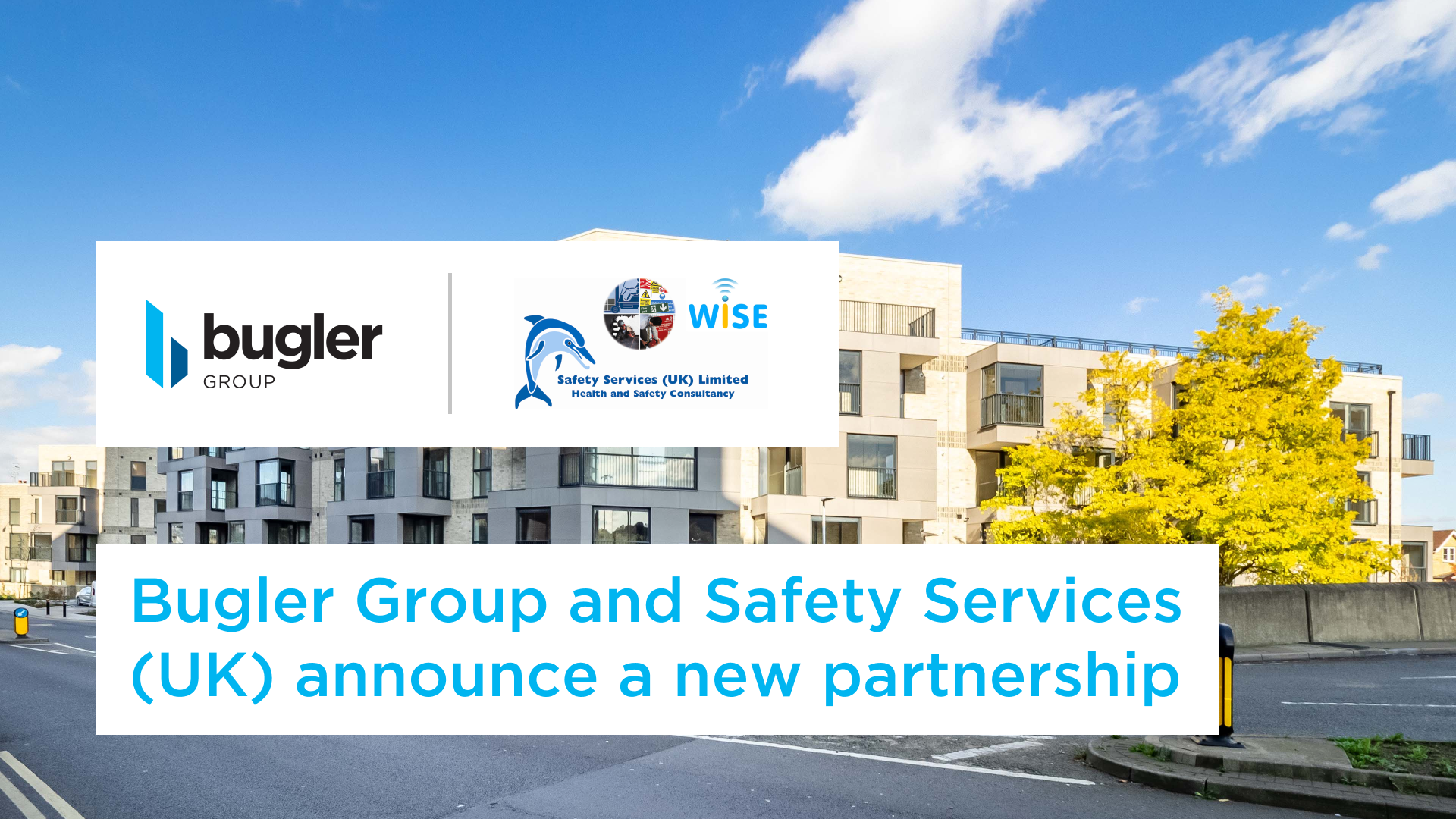 Bugler Group are pleased to announce our partnership with Safety Services (UK) Ltd.
Since April, Safety Services (UK) Ltd have been providing Health and Safety inspections and monitoring across the Bugler network of sites. This has been part of a transition from the NHBC Health and Safety Services, where we consistently outperformed our competitors with award-winning health and safety standards.
Founded in 1983, Safety Services UK are the leading provider to the housebuilding industry. Inspections involve a series of 55 questions covering all areas including recent additions for Covid compliance.
Safety Services (UK) Ltd have also developed an award-winning cloud based Safety Management system called WISE, which is where inspections are reported back into. Reports can be submitted instantly on site by the inspector, and accessed through WISE by project and leadership teams.
WISE includes a dashboard where all site information can be seen quickly and easily, with the ability to run instant reports on the criteria of our choosing.
Bugler Group CEO Andy Bugler says, "Our new partnership with Safety Services (UK) Ltd is an important step in ensuring the sites across our network continue to be safe, compliant places to work. The WISE system is a powerful addition to their offering, from where we can monitor our sites easily. We look forward to continued work with the team".
Safety Services (UK) Ltd's Director Jon Austin says, "We at Safety Services (UK) Ltd are very proud to be partnering Bugler Group on their journey of continuous improvement in Health, Safety and Environmental.  Bugler Group are a well-established and highly respected Developer with an impeccable Safety record and our team are looking forward to forging a long-term relationship with them".