An update from site: Dione Road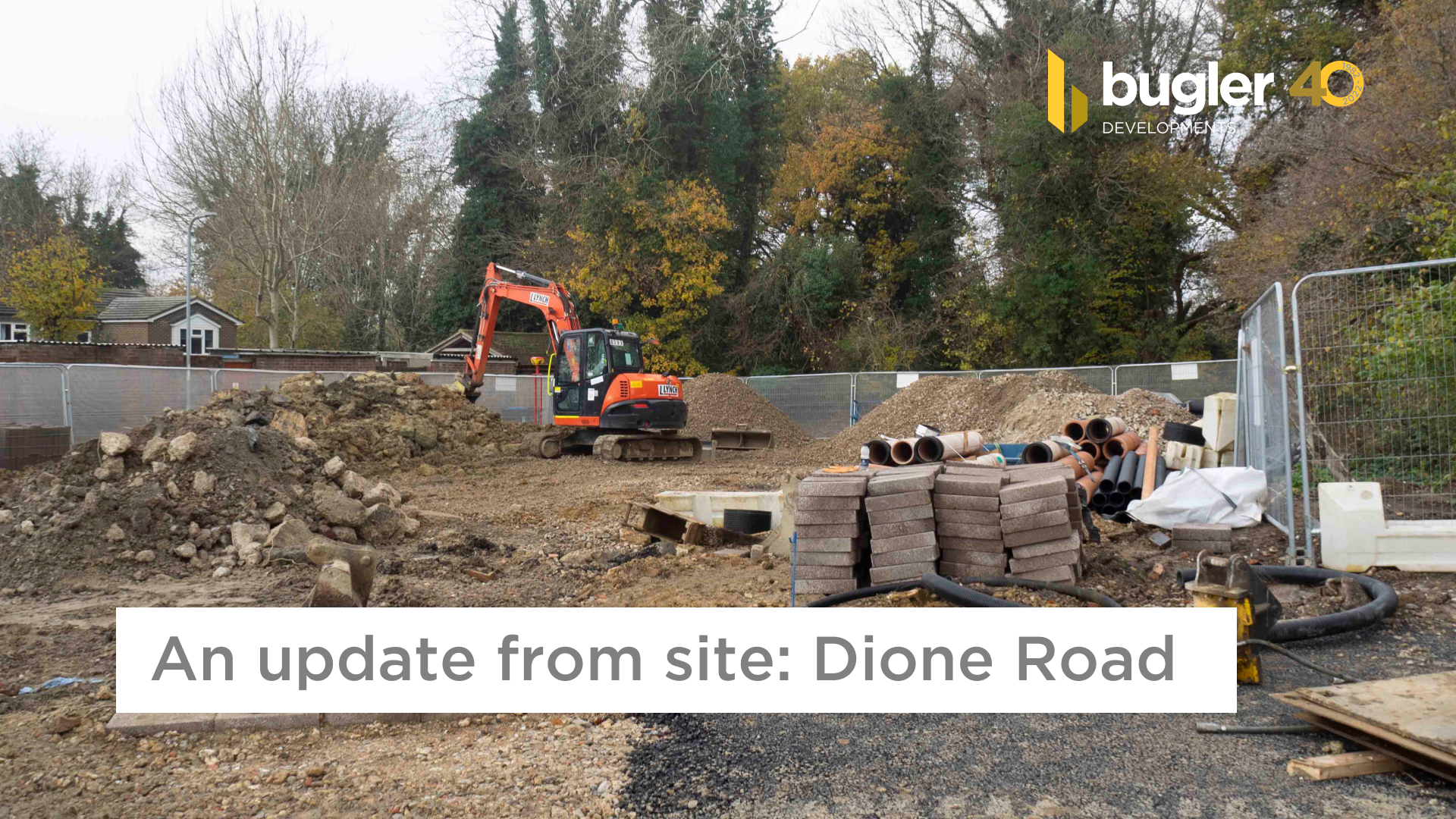 This update from site comes from Dione Road, one of five that comprise the second phase of Garage Sites, that we are building for Dacorum Borough Council. These are located across Hemel Hempstead and Kings Langley in Hertfordshire.
Senior Site Manager Darren Webb gives us the latest from Dione Road.
"Groundworks are at an early stage here at Dione Road. We are currently progressing well with preparations for the drainage works that will connect the new development into the main sewer system. We are also making provisions for utilities services access to site.
We are currently laying basecourse tarmac to the main access road, and following this the groundworks will continue with the foundations for the four houses on this development."
​