Bugler Foundation End of Year Donations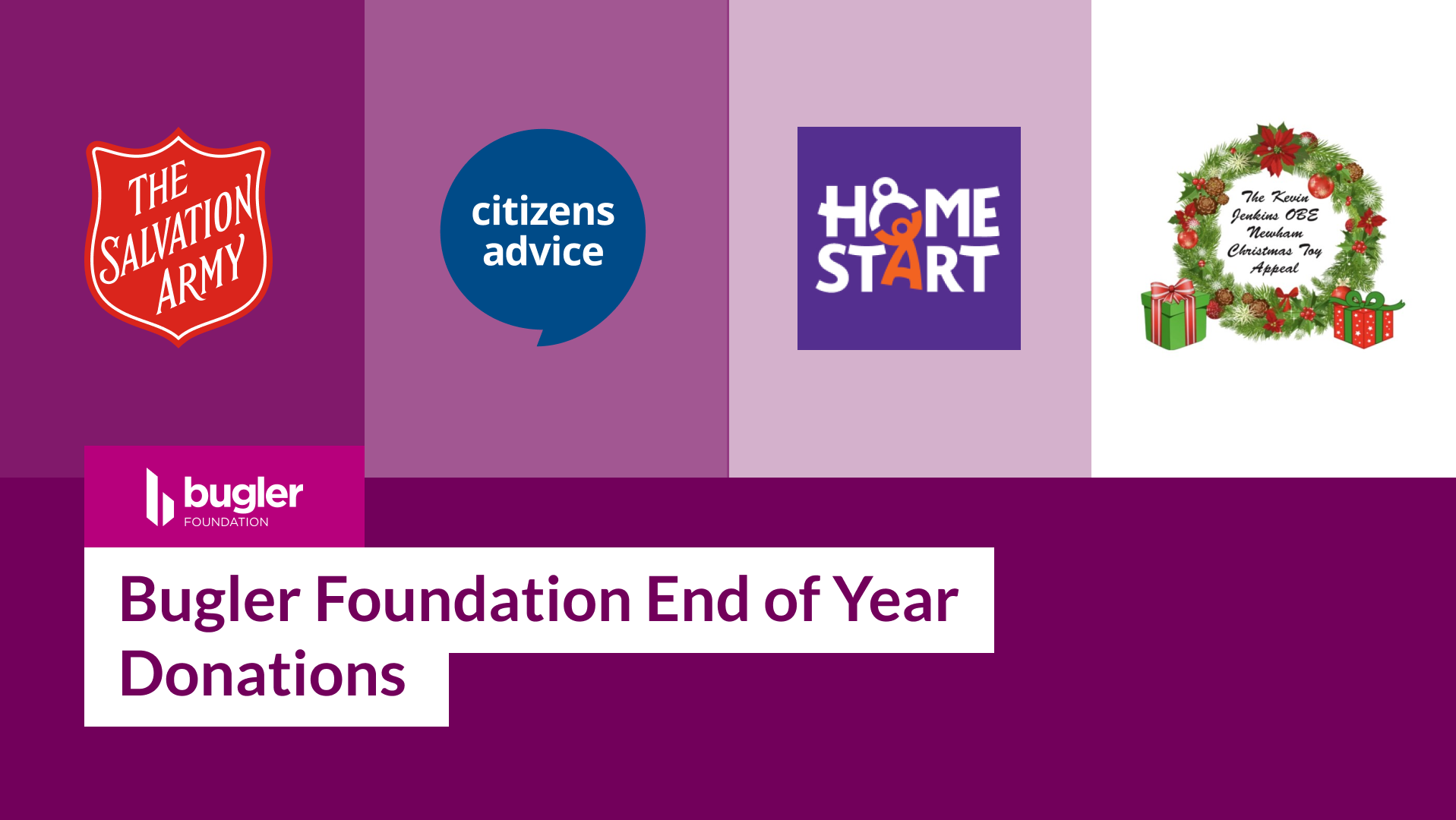 In December, the Bugler Foundation made several end of year donations to causes close to us.
The Bugler Foundation has helped The Salvation Army in Watford's Annual Christmas Appeal, and also the Newham Christmas Toy Appeal – both of which ensure that many less fortunate young people would wake up to a thoughtful present on Christmas morning. 
The Foundation also supported the Mayor of Watford's Christmas Charity campaign, helping both Home Start Watford and Citizen's Advice Watford with combined proceeds which came to over £10,500.
Andy Bugler, Bugler Group CEO said, "Across 2022, the Bugler Foundation has once again supported numerous worthwhile causes with funding and support. The whole team is proud that we can contribute to these organisations and their important work, particularly during these challenging times."