£12,000 donation towards St Luke's School and Blue Tangerine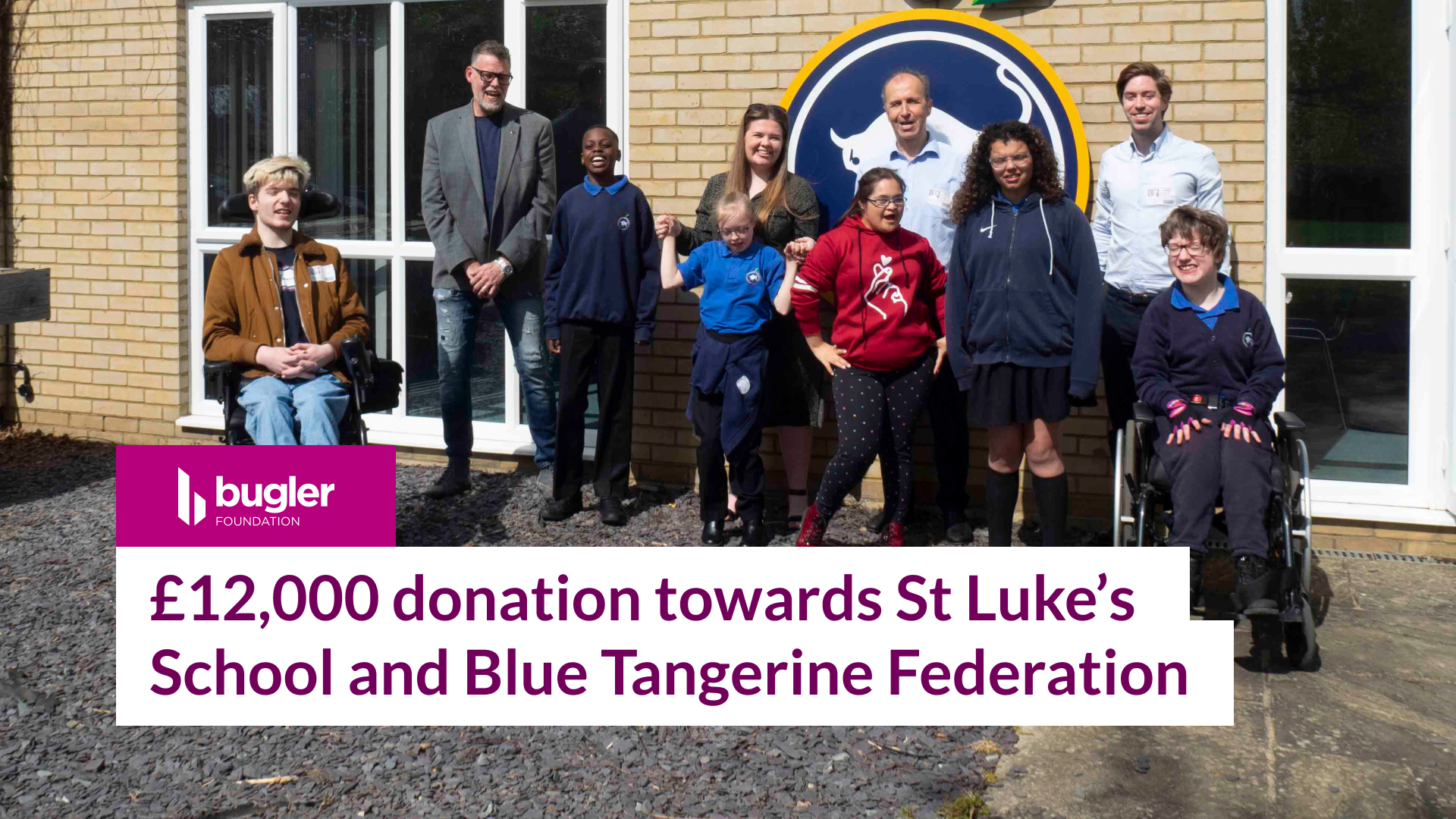 In April, the Bugler Foundation was delighted to visit St Luke's School in Redbourn. St Luke's is a Special Educational Needs School for children from 7-16 years. It forms part of The Blue Tangerine Federation, a group of three educational centres celebrating our differences and being proud of who we are.
Kieran Bugler, Bugler Homes CEO and Thomas Bugler, Head of Marketing at Bugler Group represented the Bugler Foundation, who have donated £12,000 towards supporting activities at St Luke's and the Blue Tangerine Charity.
This year, Blue Tangerine have secured a prestigious place at the RHS Chelsea Flower Show. The garden, entitled "Plant Magic" will be planted by pupils at St Luke's – which places huge importance in the role that nature plays with the children's education at the school. The garden will then be transported overnight, at the conclusion of Chelsea, in time for the Hertfordshire County Show.
Kieran Bugler said, "We would like to thank Blue Tangerine for our visit and tour of St Luke's.
Thomas and I came away in high spirits, having heard about the enthusiasm of your plans for both the gardens and longer term."
Stephen Hoult, Executive Headteacher for the Blue Tangerine Foundation said, "It was a pleasure to host your visit and give you a picture of our wonderful pupils and the hard work our staff undertake to promote our pupils' abilities.  Thank you so much for your generous donation and this will support us to share the practices of the children to a wider audience and celebrate their accomplishments."