Watford Community Housing visits Croxley View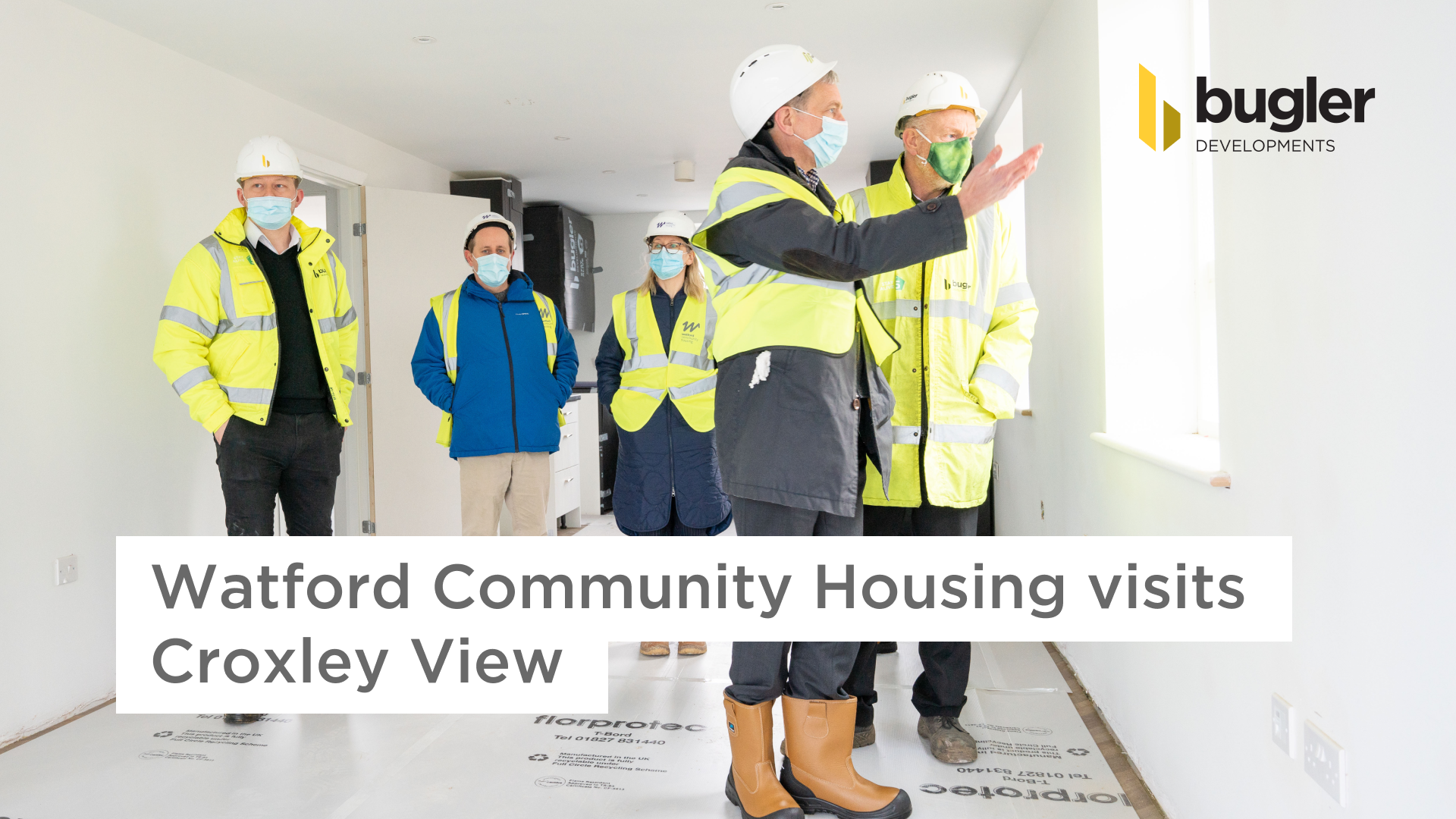 In February, the Bugler Developments Team at Croxley View welcomed representatives from our client, Watford Community Housing.
Croxley View is our development of 86 apartments across a wide range of tenures – with 63 for private sale, 15 for shared ownership and 8 for affordable rent. 
These new homes are being built on behalf of Hart Homes, the joint venture between Watford Community Housing and Watford Borough Council.
The apartments are progressing well, and the team from Watford Community Housing were talked through the latest work on site, alongside a technical and planning update, and sustainable measures incorporated in this scheme. 
They also visited the show apartments which are currently being fitted out, and the morning finished with a further discussion on the project and plans for the coming months.
We thank the team from Watford Community Housing for their visit and look forward to delivering these new homes.