Bugler Group Teams attend Social Value Football Tournament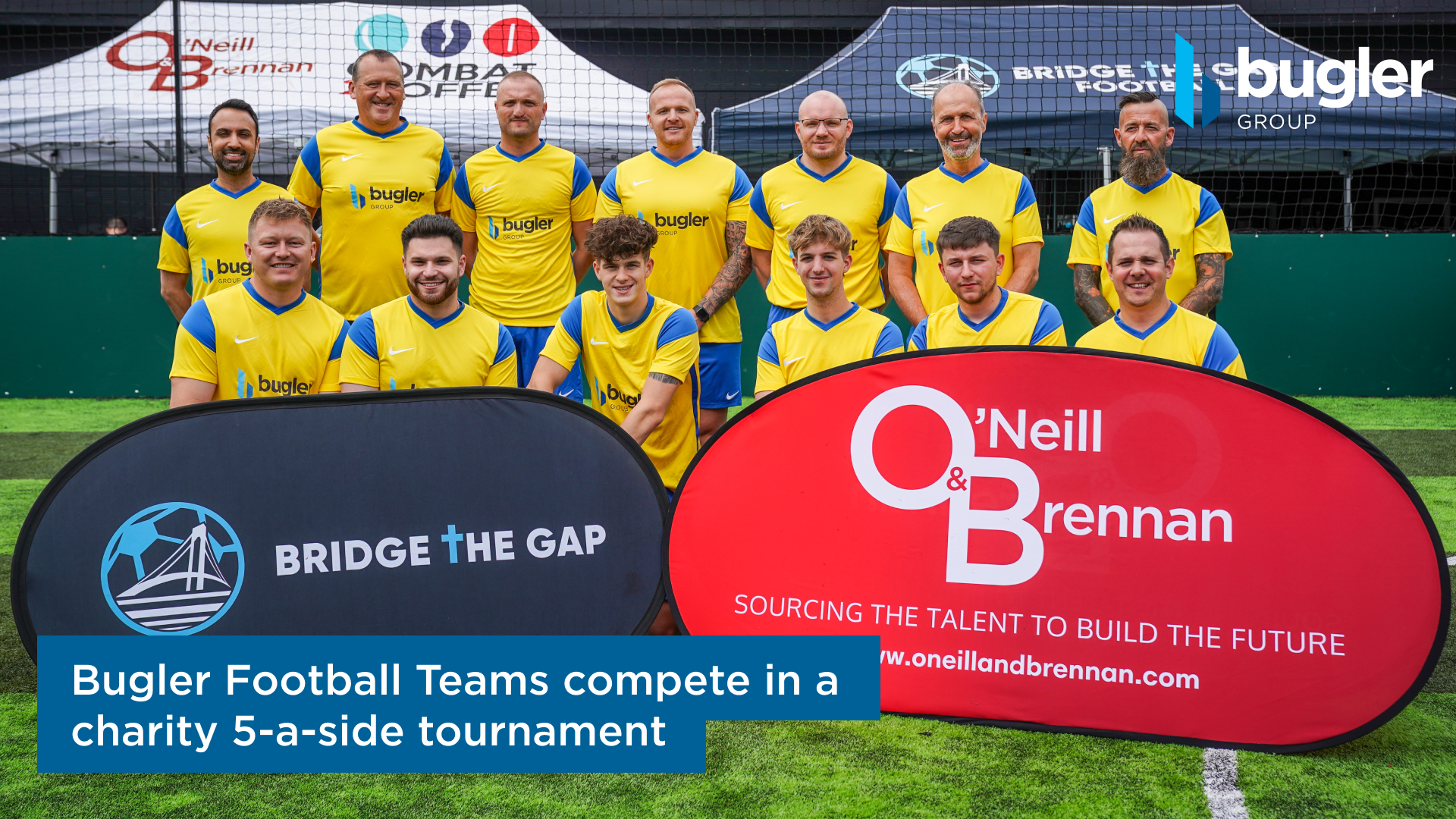 On 30th June, two teams represented Bugler Group at the Social Value Football Tournament, organised by O'Neill and Brennan.
The first Bugler Team, with members of our Production, Land and Technical teams, and the second Bugler Team, which consisted of members of our Executive, Commercial, and Marketing teams both played well in the Group Stages.
As a result, they qualified for the plate, met each other in an all-Bugler Quarter-Final clash, where the dramatic game ended 2-2 and went to penalties. The winning penalty from Kieran Bugler sent Bugler Team Two through to semi-final.
The Plate Semi-Final saw the Bugler team continue their rich form, winning 5-4 in a tense encounter.
A dramatic Champions League walkout and camera close-ups as the teams lined up on the halfway line heralded the start of the Plate Final, where the Bugler Team sadly lost 6-5 after being 5-4 with less than a minute to play.
It was a lively Friday of football action and charitable giving, and all of the team would like to thank O'Neill and Brennan and all who competed for such a great day.