Bugler Foundation supports Newham apprenticeships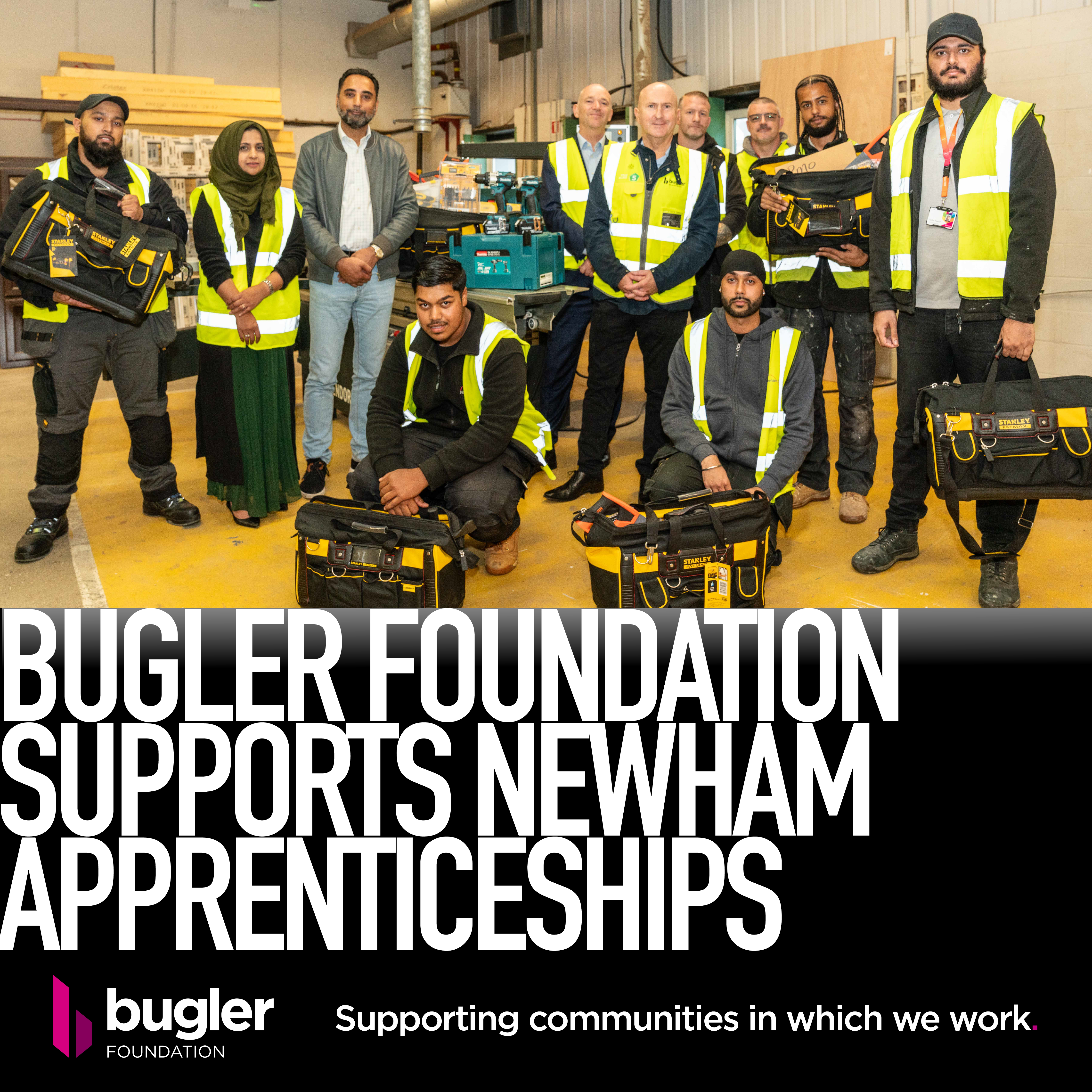 On Thursday, 19th October 2023, the Bugler Foundation celebrated our sponsorship of the London Borough of Newham Apprenticeship scheme by attending the unveiling of the new tools and equipment supplied to the apprentices at their Bridge Street Depot in Stratford.
Andy Bugler, Bugler Group CEO was joined by Councillors Mohammed and Kamali, Darren Levy (Director of Housing at Newham), the supervisors/facilitators of the scheme and several of the apprentices at their impressive workshop.
As well as sponsoring this year's cohort of apprentices, the Bugler Foundation funds have enabled the purchase of a new bench saw, an in-line cross cut saw and a full set of tools for each apprentice.
Andy Bugler said, "As part of our ongoing and successful working relationship with Newham Council, I was delighted our Bugler Foundation could offer financial support to another great initiative instigated by the Council to create opportunities for its residents. It was an absolute pleasure to have the opportunity to visit Bridge Street Depot and meet up with the team involved and several of this year's apprentices.
All of us in the Construction Industry recognise there is a huge skills shortage and to meet young Newham residents who have fully embraced this opportunity to learn vital trades was both uplifting and inspiring.
All those involved should be very proud and I firmly believe that with the public and private sectors working together, this type of training opportunity should be in place and expanded upon throughout every London Borough and beyond."