Bugler Foundation supports homelessness charity and primary school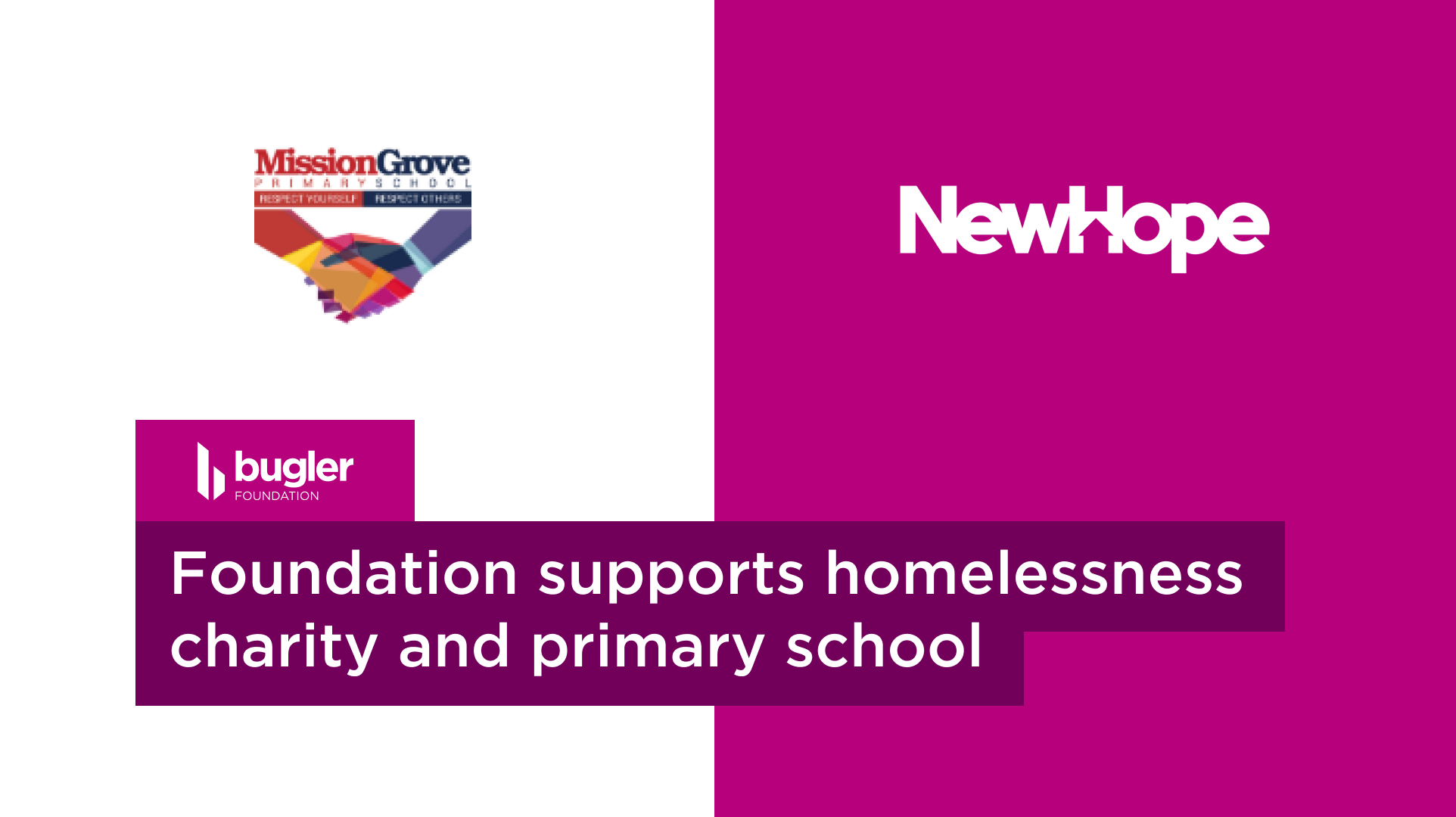 The Bugler Foundation made two donations in December 2021, to New Hope, a charity preventing homelessness, and Mission Grove Primary School in Walthamstow.
New Hope is a homelessness charity who are transforming lives. They are based in Watford, Hertfordshire, and we are pleased to support a charity working in our local community.
This donation will help New Hope continue to give people who are rough sleeping or at immediate risk of homelessness a safe space to stay and the support they need to escape street homelessness, access the benefits to which they are entitled, reconnect with family and ultimately find stable and long-term accommodation.
Mission Grove Primary School is located in Walthamstow, close to our development currently in progress on Buxton Road. For the second consecutive year, the Bugler Foundation sponsored the school's Christmas Ice Rink which was enjoyed by their pupils in December 2021.
Andy Bugler, Bugler Group CEO said "In 2021 we happily sponsored the Mission Grove Primary School ice rink for the second year running. It is important to be able to support the communities in which we work, and these pupils have studied hard across a couple of years which have presented them with a number of challenges. All at Bugler wish both pupils and staff a happy and relaxing holiday period.
We are also proud to have supported New Hope, who are based close to our company office. Working in construction, we understand the importance of having a safe, high quality home and recognise too how devastating homelessness can be.  We are sure that the Bugler Foundation donation to New Hope will help the team in their work to prevent homelessness in our local community."
The Bugler Foundation was set up in 2016 to help give back to the communities in which we work. To find out more about the Foundation, click here.