Goldsmiths Arms team receives Premier Guarantee Award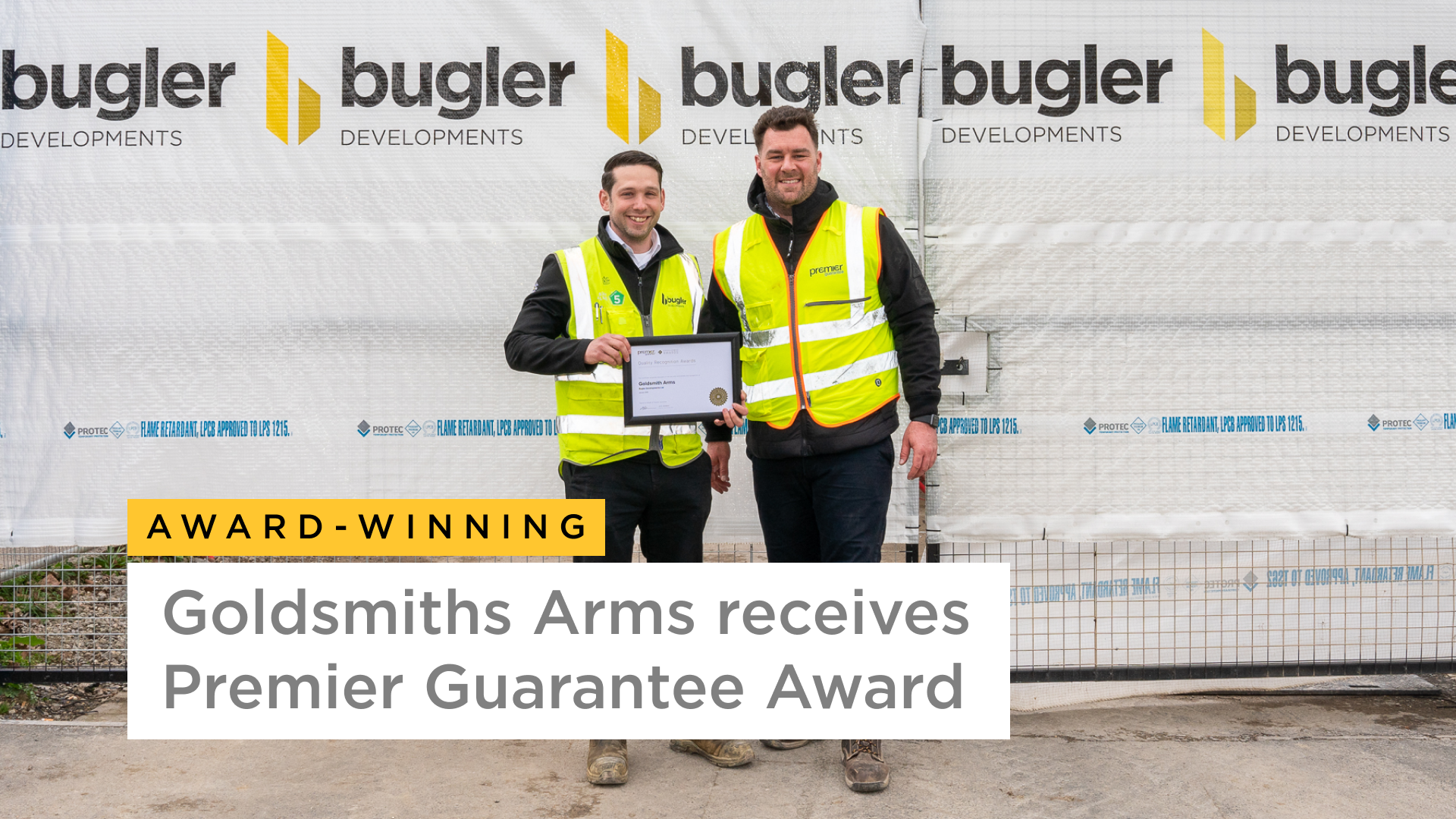 The team at Goldsmiths Arms in Ealing received the Premier Guarantee Quality Recognition Award in March 2023.
Paul Lloyd and Paul Aldridge, who lead the team at Goldsmiths Arms had gone "Above and beyond on this excellent scheme".
Ben Ephgrave, Construction Director at Bugler Developments said, "I am pleased that the team at Goldsmiths Arms have been recognised for going 'above and beyond' by Premier Guarantee. This Quality Recognition Award is testament to the hard work and commitment from Paul Lloyd, Paul Aldridge and the rest of the team".
Goldsmiths Arms is our development of 65 apartments and commercial space in Ealing for Metropolitan Thames Valley Housing.