DSBG | Press Release: Riverside Shopping Centre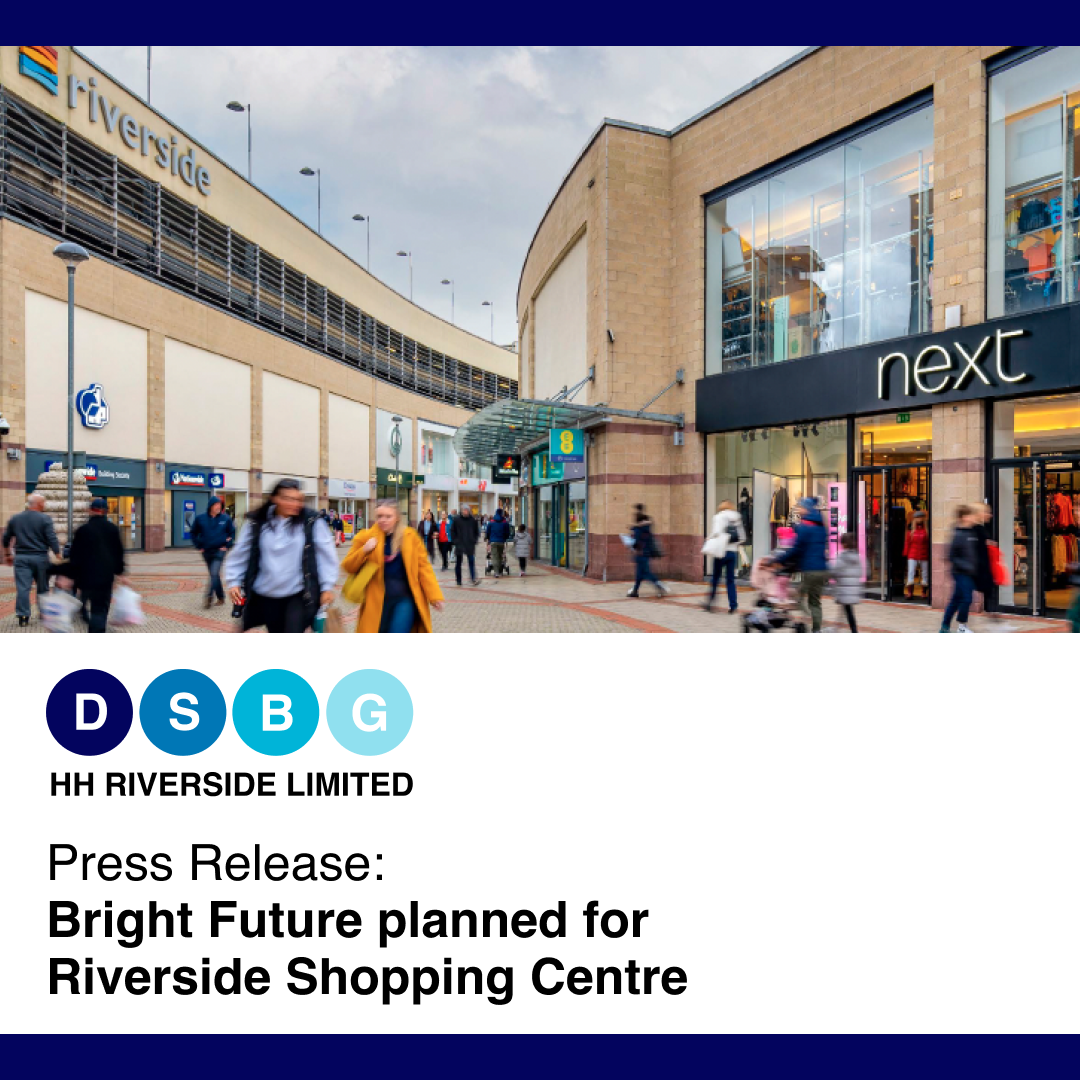 Bright Future planned for Riverside Shopping Centre
Hemel Hempstead, Hertfordshire – 14th June 2023: A vision to revitalise Riverside Shopping Centre (Riverside) as Hemel Hempstead's leading shopping district has been announced today (14th June 2023).
DSBG Riverside HH Limited (DSBG), a Joint Venture between Bugler Group and DS Real Estate, announced its intentions today following its completion on the long leasehold purchase.
Riverside, already home to some of Britain's most loved brands including TK Maxx, H&M, Next and a 113-room Premier Inn Hotel, is a thriving retail centre extending to over 270,000 sq ft of mixed use space. DSBG, alongside the established Riverside management team, are excited to be opening this new chapter for Hemel Hempstead, bringing a rejuvenated shopping and hospitality proposition to the area.
Simon Miller, Director, DS Real Estate, said: "An exciting future lies ahead. We aim to attract new opportunities for Riverside, including an enhanced retail offering and modernising the premises".
Andy Bugler, Group Chief Executive, Bugler Group, said: "We look forward to working with local partners and increasing Hemel's offering to residents and visitors with the regeneration and enhancement of Riverside".
The Joint Venture was represented by Savills and Lewis & Partners.
The Joint Venture between Bugler Group and DS Real Estate is interested in acquiring similar large scale town centre regeneration opportunities. Please contact a member of the team to discuss opportunities in further detail.
**ENDS**
Contact information