BBK Brickwork receive donation for Malawi charity build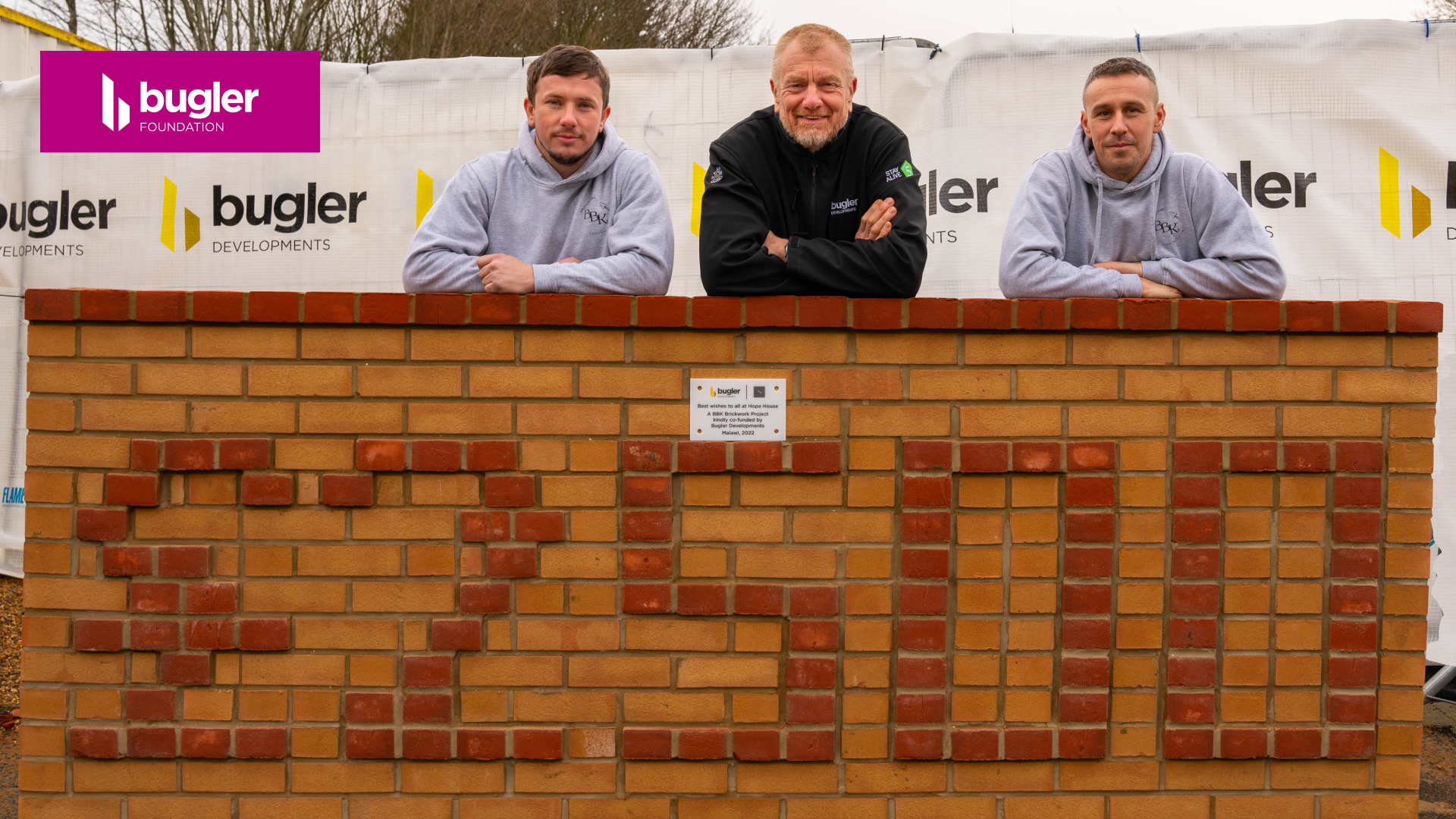 The Bugler Foundation were delighted to support our trusted, long-term subcontractors BBK Brickwork with a donation ahead of their charitable trip to Malawi in March 2022.
BBK Brickwork will be building a dormitory and classroom for the Storming the Nations charity.
"Hope House" as it will be known, will become a social reformation centre. It will house children rescued from child marriages in addition to providing a space for their feeding programme, which reaches 60 children, six days a week, as well as being a classroom too.
We were delighted to support BBK Brickwork with a donation of £2,500 to the cause.
Jeremy Graham, Operations Director at Bugler Developments said, "I was pleased to be able to present BBK Brickwork with a donation of £2,500 and plaque for the Hope House build on behalf of the Bugler Foundation.
The BBK Team have become trusted subcontractors, and our donation presentation included a brick wall built purposely for the event – an apt way to announce the news to the guys who will soon be laying the first bricks at Hope House, Malawi. Best of luck to all involved. We are sure Hope House will be a safe, educational space for all who use it."