LSE Cricket Team Tour sponsored by Bugler Homes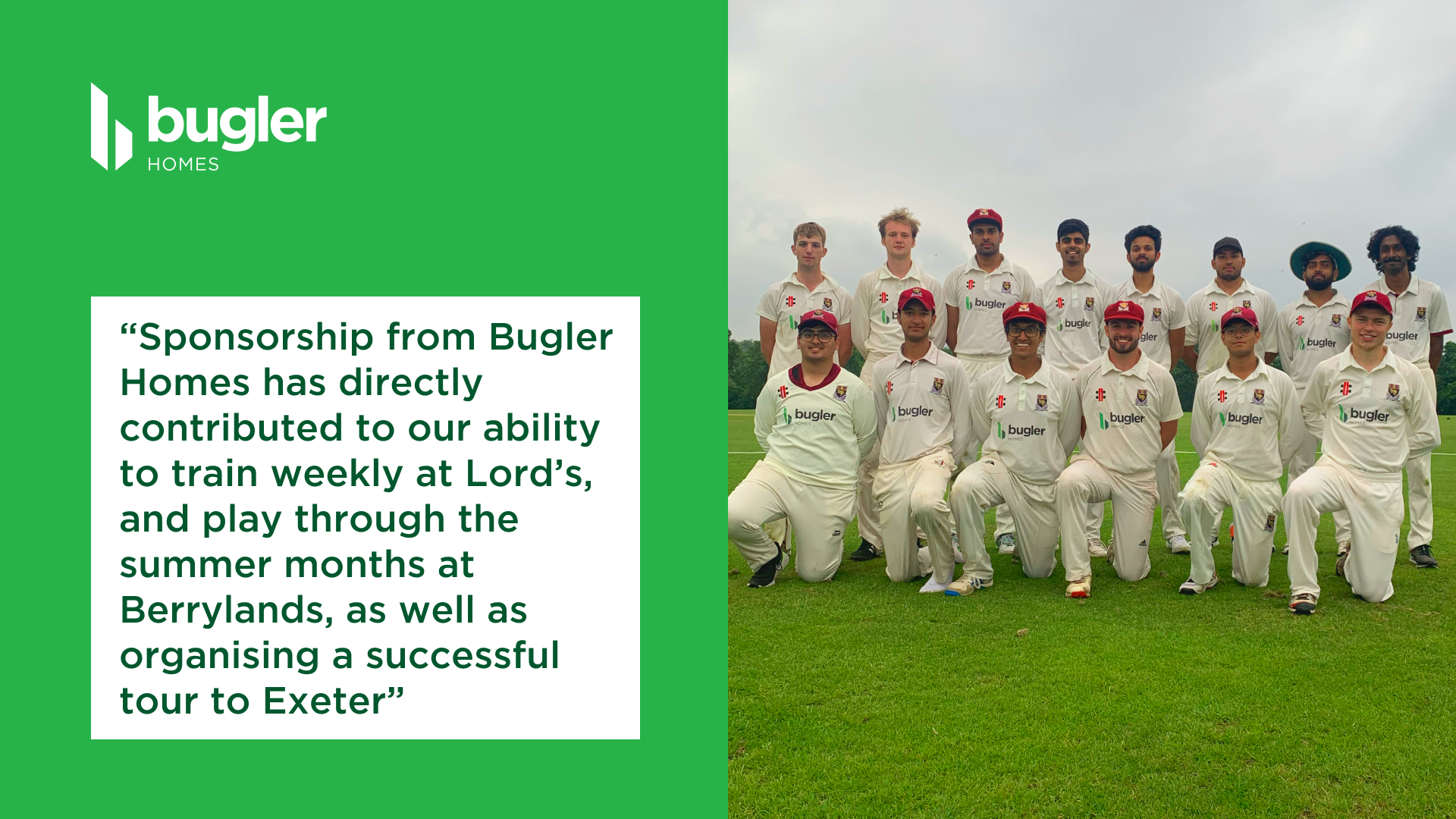 This year, Bugler Homes have been the main club sponsor for the London School of Economics Cricket Team. Whilst the team are all students at their central London campus, they play home games at the LSE sportsground situated between Berrylands and New Malden in Surrey.
This summer, the team ended what was a difficult season with a cricket tour to Exeter. It was a good opportunity for the squad to play a new opponent and enjoy some time away from their usual London and the South East games.
The LSE Cricket Executive, Ben, said "Sponsorship is vital for university cricket teams across the country, providing invaluable funds to help cover the costs of training, match fees and equipment. Sponsorship from Bugler Homes has directly contributed to our ability to train weekly at Lord's, and play through the summer months at Berrylands, as well as organising a successful tour to Exeter. Bugler Homes' sponsorship was greatly appreciated in a year affected by the Covid-19 pandemic."
Kieran Bugler, Bugler Homes CEO said, "We are pleased that our sponsorship of the LSE Cricket Team has allowed them to continue to play and train during a tough period of time. University sport provides students with the opportunity for competition and exercise amidst their studies. Our continued best wishes go to the entire team."